This week WWDA caught up with one of our new members, Jude Marshall, to shine a light on her experience in the industry and her passion for disability rights.
Jude, you have had a long and illustrious career in the NGO sector in Australia and NZ, tell us more about yourself…
I began my career training as a psychopaedic nurse in NZ, working in an institution with people experiencing not only the effects of disabilities, but also the terrible restrictions imposed by institutional practices. After raising four children, I enrolled at the local university, majoring in sociology. After three years of loving my work (with young boys sent from the court to specialised foster care), I was put in charge of the Young Women's Support Trust, where teenaged women who had been abused at home were taught skills to prepare them for independent living. After that was defunded, I bought and ran a feminist bookstore in Palmerston North in NZ! In 1999, I took over the Housing Advice Centre in Palmerston North in NZ as its Executive, where I advocated for people who needed help accessing and maintaining safe rental housing. I worked closely with the local women's refuge in that role. In 2008, I moved to Queensland, becoming the CEO of the local DFV resource service for the next eight years. Since retiring, I am now consulting for various DV organisations and working as a feminist supervisor supporting younger women in our NGO sector.
You started your career in the disability movement in NZ, can you tell us more about your journey and your personal connection to people with disability?
I am the youngest of six children, two of whom lived with Down Syndrome. My sister lived only briefly, but my brother was eventually sent to the same institution I trained at. After my mother's death, my father and stepmother adopted a baby who had suffered trauma and was left with high dependencies. Later I gave birth to twins; the younger being left with blindness, cerebral palsy and a severe cognitive impairment due the birth trauma I experienced. In those days (the 1970s) mothers were expected to stay home and care for their children with little support. I became active in a group which gave us some solidarity and a voice. We advocated strongly with the government, eventually winning a support payment of $11 per week! Much later I took a job as the local advocate for the NZ Nationwide Health and Disability service.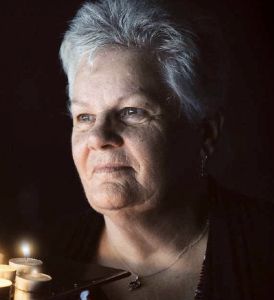 How has the NGO sector changed since you first started working within it?
There are significant differences in the NGO sector between New Zealand and Australia. This includes funding and accountability. In most of my positions in NZ, our operation depended on how much money we could raise. While I am in favour of business based philanthropy, I am passionate that our governments take responsibility for funding the operations of community based organisations, based on need. As the sector has become more professionalised, I am heartened by the education and training which works toward a feminist analysis and to services which recognise and work against discrimination – or at least that is our goal!
What advice do you have for women who are working in the NGO sector today?
I celebrate the proportion of women working in the NGO sector. As a supervisor, I emphasise with women that they can rise to greater achievements, and where they can be instrumental in creating change. In practice situations, I believe that the feminist model where people work as a team is almost always successful in empowering both workers and the communities we serve.
If there was one thing you could tell WWDA members, what would it be?
You have so much to offer. We need you to add to the rich experiences that make up all of our lives. Together we will change our communities and the world! I am grateful for all your sharing, which has personally enriched my life beyond measure.