WWDA's Our Site Project was one of 319 nominations from 78 countries for #ZeroCall23!
** Update as of 13 August 2022 – Our Site has been Shortlisted!
The Our Site Project
In 2020, with over 100 women with disability, we developed Our Site, a website created by and for women and girls with disability. An accessible place to learn about your rights.
Our Site provides practical resources and information across five main areas:
Human rights
Leadership and participation
Decision making and choices
Sexual and reproductive health and rights
Safety from all forms of violence.
Our Site also showcases real stories from over 40 women with disability from across Australia.
We are very proud of this project and are excited to announce that the Our Site Project has been nominated for the International Zero23 Awards in the Information and Communication Technologies (ICT) Category.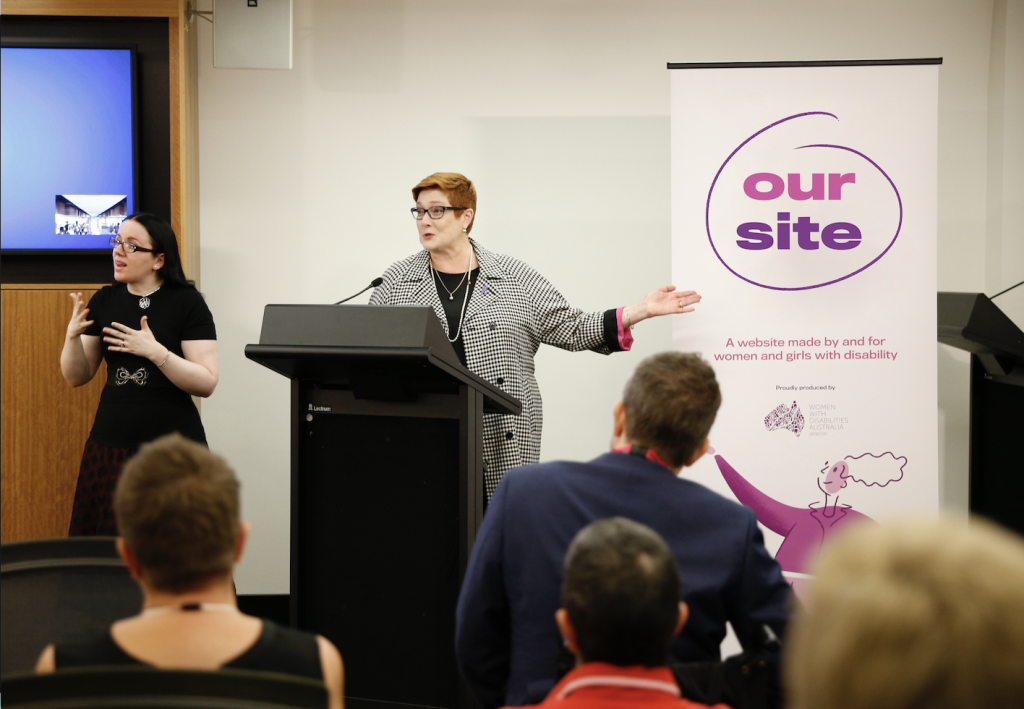 About the Award
The Zero Project is committed to supporting the implementation of the United Nations Convention on the Rights of Persons with Disabilities (CRPD) around the world. As such, the 2022 Zero Project called for Nominations sought to identify innovative solutions in the field of Independent Living & Political Participation and ICT.
The Zero Project encouraged nominations from all sectors of society – policymakers, startups, academia, civil society, businesses – and especially those relating to multiple or severe disabilities, humanitarian action, gender equality, the arts, sexual orientation, psychosocial disabilities, or other multiple disadvantaged groups.
The Zero Project have said the nominations are marked by quality and cover a wide variety of topics such as Supported Living, Self-Employment /Micro Finance or Early Childhood Intervention; those focusing on ICT had a focus on Community and Knowledge Platforms, Assistive Technology, and Translation/Conversation Tools.
What's next?
The Zero Project team, with the help of its close partners and a trusted peer-review network, is currently shortlisting all nominations, which evaluates each nomination on three key criteria: (1) innovation, (2) impact, and (3) scalability.
The overall aim is to select up to 75 Awardees of the Zero Project, to be published in the Zero Project Report 2022 on Independent Living & Political Participation, and ICT and to present all the 75 Awardees at the Zero Project Conference 2023 – #ZeroCon23.