This week the WWDA staff have a rare opportunity to come together and hold an in-person and online Leadership Week with the WWDA LEAD Project Steering Committee and Summit Co-design Committee. The week will include opportunities to connect, learn and grow our leadership capabilities for ourselves and to influence our communities.
The day started with introductions from each committee member, which included an icebreaker question, 'what was your biggest achievement before you turned 18?'. It was a great way to get to know everyone a little better and hear more about some of our life experiences.
The group also came together to discuss some group agreements. Some fantastic words and concepts came from everyone, including being kind, gentle, and confidential and the idea that everyone is learning and we should show up with the best intentions of doing good. We also allowed our committee members to take headshots, write bio descriptions and more.
Quote of the day came from Stevie, who said:
"WWDA was the catalyst for me to see myself as a leader. I didn't even see myself as a woman with a disability. Everyone here is a role model to everyone around them."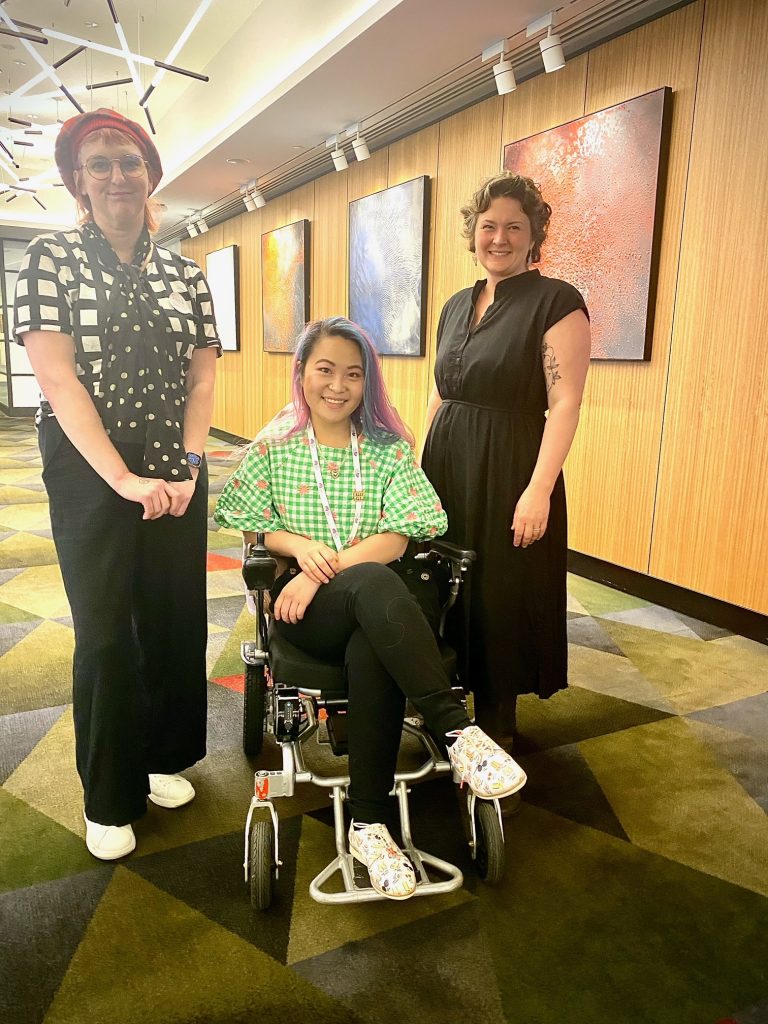 In case you missed it, earlier today, we announced an extension of the WWDA LEAD Project. Check it out here.