I began writing children's books featuring characters with disability and illness after living with my own chronic illnesses. I want to improve representation, encourage a more inclusive world and provide support to children, and adults, who are feeling alone.
The inspiration for my work stems not only from my conditions but also from the challenges that people close to me face.
After becoming unwell, I quickly learned that there are many hurdles in addition to the actual conditions/illness/disabilities that you might have. Often, those living with chronic illness, disability and other conditions experience isolation, loneliness. They must navigate other people's lack of knowledge, understanding and willingness to learn about the challenges they face.
Inclusion and accessibility continue to be a challenge that many face and without awareness and education, it will continue to be an issue.
People with illness, disability and other conditions must deal with not only the thoughts and opinions of the public, family and friends – opinions which often are ableist or upsetting – but they must also deal with medical professionals who have opinions, behaviours and make statements that are often unhelpful and cruel. It is the job of medical professionals to help us, but often they make things harder with ableist thoughts and statements and by their lack of listening and understanding.
There are so many things that need to be different so that those with medical conditions and disabilities can feel safe, wanted and protected.
This will only happen if people step up and want to do things differently. It will only happen if people are willing to share their own experiences, needs and ideas. Change requires people willing to listen and take action.
My books help people understand that they are not alone and that there is someone out there who understands what life can be like when you experience additional challenges and need to adjust your goalposts regularly (not a bad thing!).
Through stories, I help to teach the people around them that it is okay to be different and I aim to give them a glimpse into the life of others; hopefully encouraging more inclusive thinking and a pathway to understanding that although we may be different and have unique needs, we all need friendship, love and understanding.
My journey thus far has taught me that to support other people, I must first love myself and must appreciate that the journey I have been on has been hard but can be used to make another person's life just a little easier.
My children's books feature characters with disabilities and have storylines that capture the challenges they might face. They also show that people with additional challenges are just as fun, lovable and 'normal' as everybody else, they might just need a little extra love on bad days, and they might need help every once in a while.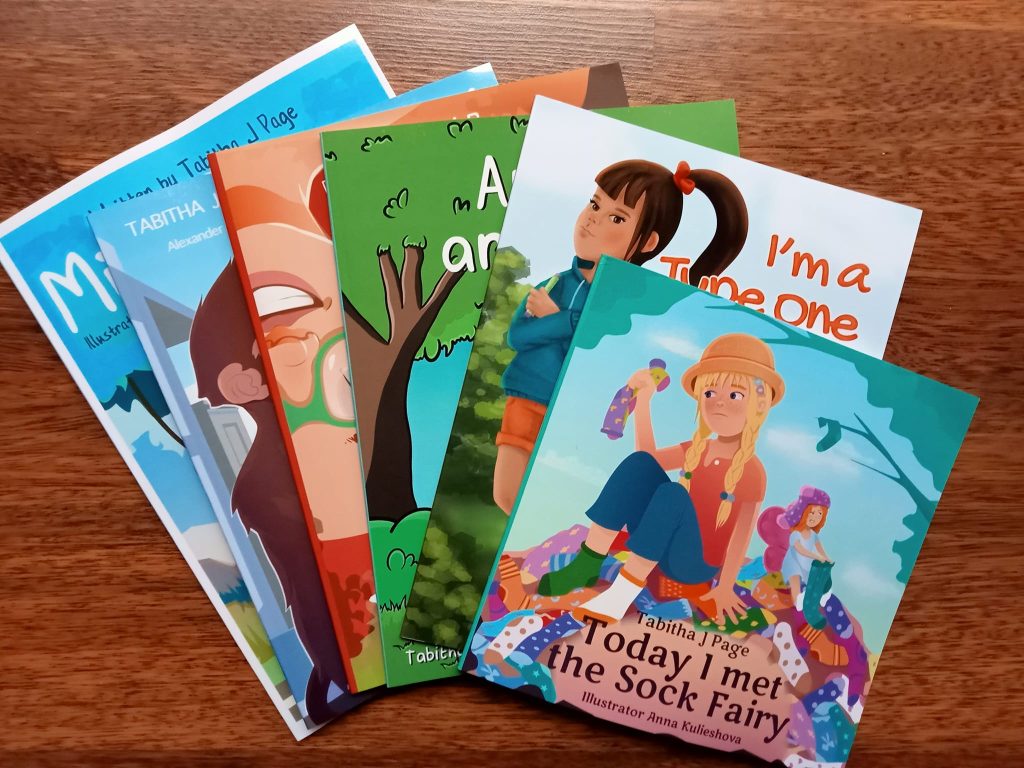 Apart from being a children's author with chronic illness, I am the founder of Forevability. Alongside my fabulous co-founder, Amy, I use Forevability as a platform to begin making small changes. On the surface, it is a collection of resources relating to disability, illness, diversity and inclusion; it is a place where those who want to learn, and those who need support can come and find information, authors and other resources when they need it. It is a network of amazing, creative people who gladly and passionately share their own experiences.
But it is more than that. Forevability is a place for people to feel safe, accepted, included and important. We advocate for change, we teach those who come across us that inclusion is not simply a group of people demanding things, it is a right. We empower others to understand how they can help and advocate for those who cannot advocate for themselves.
Everything I do, whether it be through my books or my work with Forevability, has made me more aware of myself and my strengths. Helping others and sharing with them my own challenges has helped me to slowly grow more confident in my own abilities. I have come to learn that not only is my journey unique, but it can be used for good. All of the bad days can make something even a little less lonely for another person.
I believe that there are many ways people can make a difference, from practising kindness in everyday situations, spreading awareness, teaching others by sharing experience, including others no matter their situation and leading by example. Live your life with kindness and respect other people. If someone is struggling, help them.
It may not make a big difference to you, but to that person; it will make a significant one.
You can find connect with Tabitha via her website, Facebook, or Instagram.
If you would also like to connect with Champion Health Agency, you can contact them via their website, Facebook, Instagram, and LinkedIn.