A common saying about giving help to others is that "you can't be in it for yourself." While this is by no means license to self-indulge, I'm beginning to think that this statement is largely untrue. While unaffected professionals can be empathetic, those who have suffered or who are suffering, can bring enormous insights to the table. Nothing beats lived experience to help unravel the terrible plight we can find ourselves in – a refreshingly ordinary person validating your concerns and claims!
As an example, personal essays and solutions-based journalism is thriving in the world of health right now. People flock to the words of others steeped in empathy and understanding. While I'm not focusing on just mental illness, recent work by writers such as Renee Fabian demonstrates how personal insight can unravel the confusion of mental illness.
Having been a long-term sufferer of body dysmorphia, feelings of ugliness, and nearly resorting to copious amounts of plastic surgery, I now find myself counselling and cautioning others. I still get pangs, but I am nowhere near where I used to be. If I hadn't gone through it, I'm not sure I could counsel others out of it with such pinpoint accuracy. I find myself elaborating with concrete examples as to why looks are overrated. I often outline my experiences being overly dressed up and the various and surprising ways people respond to it. Unafraid to be bold, I often mention that I'm near middle-age, don't fully fit a stereotype and that I'm at my most fulfilled without cosmetic surgery. Sometimes simple, real statements by real people are the things people need to hear.
The best counsellors for addiction, mental illness, pain management etc. are often those who've experienced it themselves. In fact, I think peer support is conspicuously absent, or lacking, from various disability realms; especially for those with invisible disabilities or living without diagnosis.
Studies across the globe underline the benefits of peer support. Some organisations dedicated to mental health recovery in Australia now have peer support workers fully integrated into programs, not just as tangential support mechanisms.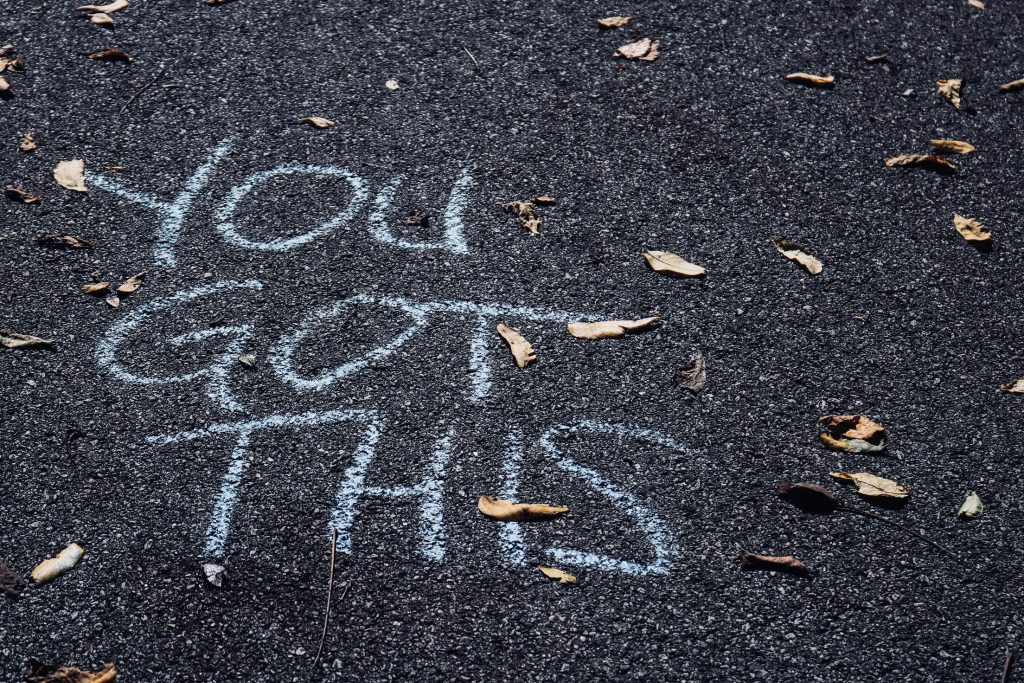 The most helpful thing that has gotten me through terrible times has been peer support, not always formal counselling or diagnoses. At my lowest point, I was aided by peer support workers – a schizophrenic man and a woman with PTSD brought on by her career. Those who've experienced the brunt of support services can guide and counsel others on how to navigate systems themselves. Not only did my peer support workers do this, but now my experience affords me insight about mental health services.
I'm not saying people should be radical and ditch professional advice, but rather that those who've suffered personally can often be the best conduits for further support. For me personally, formal counselling just doesn't cut it and has only had a once-off success rate. This was largely counseling about body dysmorphia. Even then, whether to engage in this or not is something mentors can guide others about, with personal experience. Case in point, you don't have to feel guilty just because you don't seek or use professional advice or must resort to medication!
Just because you're getting support, that doesn't mean you aren't well or not coping. For some, management is gaining support. For those with mental illness or colitis, medication can be paramount to daily living. Some conditions get worse without it. I'd even say that about anxiety and depression, where regrettably, I wished I'd gotten intervention earlier.
My career choices were dictated by confusion and lack of foresight related to multiple ailments. Peer support helped me realise that I am not alone in my feelings and that many of us are suffering. It enabled self-assurance to make better, more suitable career choices.
See our full leadership blog here: Leadership Blog
Would you like to contribute?
If you want to submit a blog post on leadership, you can learn more here or email our Blog Editor at blogs@wwda.org.au.
Want to learn more about LEAD?
If you would like to learn more about WWDA's new project, LEAD, find out more on the LEAD page.
Disclaimer
The blog posts do not necessarily represent the views and opinions of Women with Disabilities Australia (WWDA), and blog posts are contributions made by women, girls or non-binary persons with disability about what leadership means to them. All possible care has been taken in the preparation of the information contained in this document. WWDA disclaims any liability for the accuracy and sufficiency of the information and under no circumstances shall be liable in negligence or otherwise in or arising out of the preparation or supply of any of the information aforesaid.