It's been a crappy two years for all of us, particularly those of us who have underlying health issues. COVID has changed our lives in such a way that I'm not sure whether we will ever go back to what our lives were before we'd even heard of the virus.
For me it's been a bit of a rollercoaster ride – ups and downs, and sometimes feeling sick of it all and wishing that this ride would just end. It hasn't been all bad, I'm used to being at home as going out is sometimes difficult. I work remotely from home and have done so for the last four years, so it was actually a blessing that other people got to experience that and figure out ways to do all sorts of things that I do on a daily basis.
I've also been given opportunities to take part in things that I wouldn't have been able to do before – mainly because of being able to do it remotely. This has made a huge difference to me, not having to worry about accessibility issues and physical concerns about going places. Working remotely means my voice has been heard by lots of people about the things that affect me. My lived experience and that of others with the same experiences are helping to create a better world for many people and I'm proud of that.
I've also experienced the harsh side of COVID – people staring at me when I have my coughing fits (I've had a chronic cough for many years), the difficulties of wearing masks and not being able to leave the house. The worst part has been being separated from my loved ones. Some of my kids have impairments and live away from me. Not being able to see them has been heartbreaking.
We have all experienced this separation from family and friends, and I'm so thankful that the lockdowns have ended, however I've continued to self-isolate because of Omicron and the risk it poses to me as a disabled woman. During this wave, one of my son's has tested positive and it's been so hard being in lockdown again. Social isolation is so difficult, particularly when you have the everyday issues of someone with a disability.
It hit me hard at Christmas, as I hadn't had my test results by Christmas morning. This meant I missed out on seeing my family on Christmas Day – I tested negative, and we saw each other on Boxing Day instead.
Whilst COVID has presented many challenges for our community, I'm looking ahead at some positive changes that have been made possible by this pandemic: the continuation of Telehealth, the voices of people being heard like never before, the government – if only for a short time – helping those people who live below the poverty line to not worry so much about how to put food on the table (even though they didn't increase the Disability Support Pension (DSP), which is very wrong) and a real focus on increasing services for health in our country.
COVID has definitely left its mark on all of us and someday kids will be taught about it at school. They will ask us what it was like being 'in lockdown' and wearing masks everywhere. For me I'm just thankful that so far (touch wood) I've not contracted COVID and although my 18-year-old son has, he has been fully vaccinated and is recovering.
If this pandemic has taught us anything, it's that:
At any moment our lives can change.
Family and friends are so important, and we must see and talk to them as much as we can.
We need to look after ourselves and connect with others in similar situations so that we are not so isolated.
We can help others to understand some of the barriers we face by people being put in situations that we are put in on a daily basis.
Hugging and touching others is important for our physical, emotional, and mental health and we need to not take it for granted.
Our health is important, and we need to look after it.
Although COVID is affecting all of us right now, and we mourn those who have passed away, this will eventually end. We will hopefully someday soon see the light at the end of the tunnel. I, for one, know that life will go on, and whilst we will remember these times and those we've lost, we will put this behind us, hopefully with a much better health system and more understanding of the barriers we face as people with disability. In particular, I hope that both business and the government will acknowledge what happens when you can't leave your house and have issues that impact your health and ability to work, socialise and live a normal life.
Ultimately, COVID has taught me to appreciate what I can do, be thankful for hugs and given me hope that whatever comes my way, I'll be ok!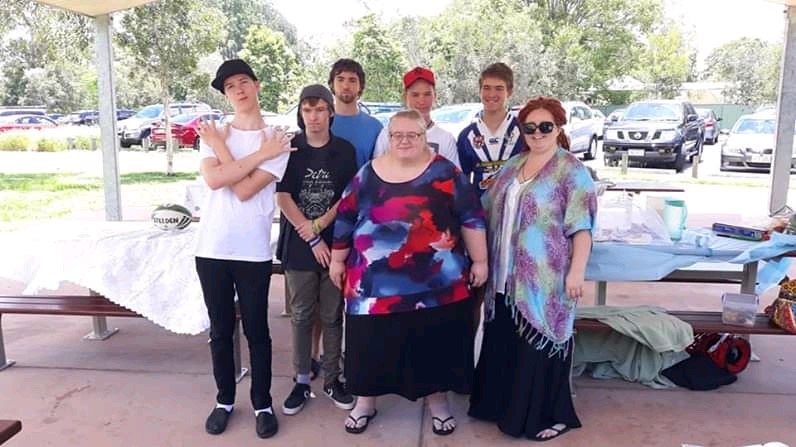 My name is Leanne Claussen. I'm 48 years old, a mother of six and a woman with a disability. I enjoy writing and listening to relaxing music. I'm also the CEO of a social enterprise called Parents on a Mission and a Customer Success Liaison at SpendAble, a business that empowers people with a disability. In my down time, I do what I can to help people understand what it's like to live in the situations that I have lived though in my life. This includes living with a disability, living in a larger body and being a parent of children in the care of the Department of Child Safety.
See our full leadership blog here: Leadership Blog
Would you like to contribute?
If you want to submit a blog post on leadership, you can learn more here or email our Blog Editor at blogs@wwda.org.au.
Want to learn more about LEAD?
If you would like to learn more about WWDA's new project, LEAD, find out more on the LEAD page.
Disclaimer
The blog posts do not necessarily represent the views and opinions of Women with Disabilities Australia (WWDA), and blog posts are contributions made by women, girls or non-binary persons with disability about what leadership means to them. All possible care has been taken in the preparation of the information contained in this document. WWDA disclaims any liability for the accuracy and sufficiency of the information and under no circumstances shall be liable in negligence or otherwise in or arising out of the preparation or supply of any of the information aforesaid.