When I first started to experience chronic illness in my undergraduate degree I was overwhelmed. I was no longer able to participate in my studies, work, and social life in the way I was used to. This left me feeling very uncertain about my future and the big career goals I had set myself.
Fortunately, this was only the beginning of my story. My experience with chronic illness at university felt like a huge burden at the time, but it turned out to be the catalyst for the career and life in which I thrive in now.
I will be honest – it was a rocky journey completing my Bachelor of Journalism. I pulled out of units, completed study from home, and extended my degree more times than I can count. I remember submitting an online exam from hospital thinking it was some kind of miracle I made it through that semester!
The more I encountered both physical and mental health difficulties, the more I found myself writing about health issues in my journalism studies. I was fascinated with the complex web of healthcare in Australia and globally, and what this means for people who experience disability. Ultimately, I decided to build on this interest by following my bachelor's degree with a Master of Health Promotion. I absolutely loved learning about public health systems, preventative health, and how to use communications to create change in the health industry.
While my passion was very clear, I was unsure if I would be employable given my difficult journey and ongoing health needs. I would compare myself to others and question whether I was good enough. As I learnt to manage my chronic health conditions, I became more confident with my skills and knowledge. I started off small by taking freelance writing work and building up my portfolio of communication skills. Before long I started to 'back myself' and was offered my first job in health promotion. Not only was I able to get work, I have since been able to excel and really just enjoy my career in health promotion. I am good at my job and I am more than capable to have the career I envisioned.
Earlier this year I was fortunate enough to take on additional casual work with a lived experience program co-designing resources and training for women with disabilities. It has been an amazing experience collaborating with other women who have similar experiences of illness and disability. I would not have had this opportunity without the same experiences I was so worried would hold back my career.
Even in my other work across different health issues, I am grateful for my own lived experience of disability. It has not only enhanced my compassion for others, but it has also given me a broader perspective of healthcare. The perspective of lived experience is actually well sort after professionally. Many organisations recognise lived experience as a vital voice in healthcare—and those which don't are absolutely missing out.
The experience of disability is powerful and can really highlight where changes need to occur in healthcare and society. One of the strongest voices in creating change is the lived experience voice. It's a voice that many decision makers find hard to ignore. By advocating using lived experience, people with disabilities can provide important insight for leaders to act upon. They too can grow as leaders and become change makers themselves. This is something I hope to keep working on as I grow in my career.
My life and career may not be exactly as I envisioned when I started my Bachelor of Journalism all those years ago, but it's something pretty special. I would encourage anyone experiencing disability or other barriers to education to embrace their experiences. You never know where it might get you.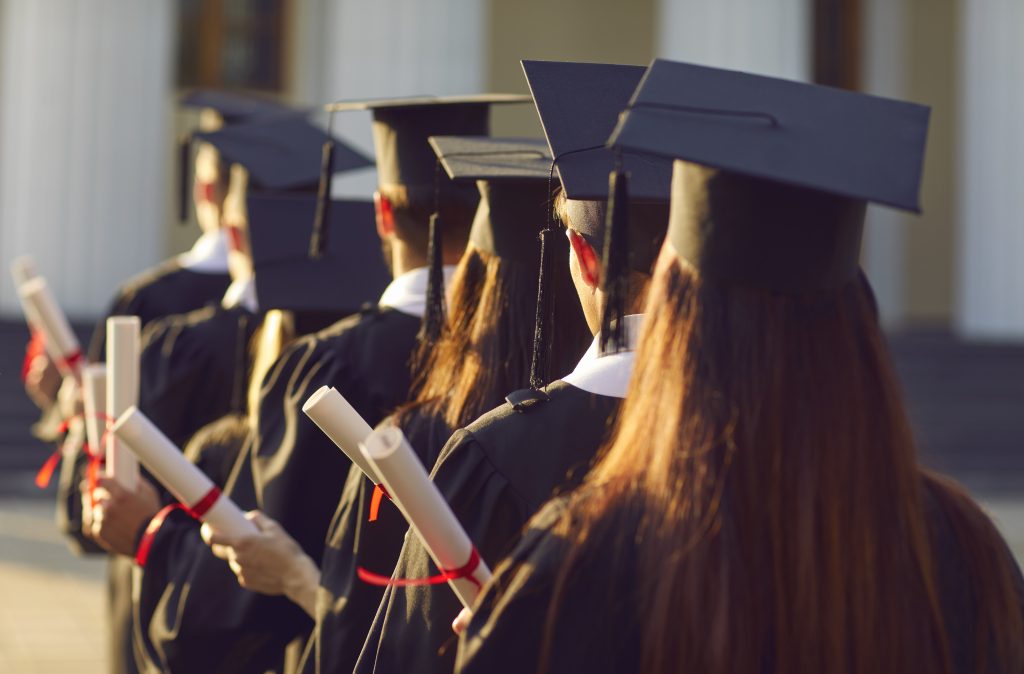 Katherine is a public health professional from Melbourne. She holds a Bachelor of Journalism from Monash University and a Master of Health Promotion from the University of the Sunshine Coast and has received several academic awards and scholarships including the Vice Chancellors Scholarship for Academic Excellence. She talks openly about her experience with chronic illness and passionately advocates for greater recognition of digestive disorders and the strong link to mental illness.
See our full leadership blog here: Leadership Blog
Would you like to contribute?
If you want to submit a blog post on leadership, you can learn more here or email our Blog Editor at blogs@wwda.org.au.
Want to learn more about LEAD?
If you would like to learn more about WWDA's new project, LEAD, find out more on the LEAD page.
Disclaimer
The blog posts do not necessarily represent the views and opinions of Women with Disabilities Australia (WWDA), and blog posts are contributions made by women, girls or non-binary persons with disability about what leadership means to them. All possible care has been taken in the preparation of the information contained in this document. WWDA disclaims any liability for the accuracy and sufficiency of the information and under no circumstances shall be liable in negligence or otherwise in or arising out of the preparation or supply of any of the information aforesaid.