This interview was originally published as one of Kynd's conversations with STEM leader and trailblazer Jerusha Mather.
***
When Jerusha Mather was a child with cerebral palsy, doctors told her parents she would never walk or talk.
Now a PhD student working towards becoming a clinical scientist and rehabilitation physician, Jerusha is a passionate advocate of improving access to medical education for people living with disabilities.
We had the pleasure of speaking with Jerusha to hear more about her journey, her work in cerebral palsy treatment and her ideas how we can create a more accessible world.
Can you tell us a bit about your background?
When I was about two, I came to Australia from Sri Lanka and things started to get better. I went to school and I got very good opportunities, which really motivated me to push through my challenges and succeed in life.
You can do anything through hard work and persistence. That's all you need.
I think in Sri Lanka, it would have been very different to Australia. Finding therapy and good medical treatment could have been very different there.
There's a lot we can do to help countries such as Sri Lanka have better access to healthcare. That's something that I am very passionate about too.
I got good marks in my school. I went on to do biomedical science and now I'm doing my PhD in biomedical science. I'm currently looking for treatments for people with cerebral palsy to help increase their independence and quality of life.
What would you love to achieve through your work?
I am happy with the way things are but I would like to see an improvement. I would like to try and enhance someone's quality of life through greater independence.
I do think that's important to someone, because it's essential for their mental health. It's important for their social wellbeing, it's important for their lifestyle.
Some people say to me "Why do you want to find a treatment for cerebral palsy when you should be happy with the way you are?"
I'm happy with the way I am but I think there is a lot of opportunity for innovation within the treatment side of things. I believe science and medicine can influence change in someone's life in a significant way. Knowing that your research could make a difference in someone's life really motivates me.
I know what it's like to be in that place. When I was growing up, I didn't want to change. I was happy with how things were. However as I started to take on wonderful new opportunities and I became stronger and more independent, I quickly realised the importance of treatment and therapy.
The difference it makes to your mental health, social wellbeing and lifestyle is really significant.
What advice do you have for people who are living with a disability that want to pursue a career in STEM?
Plan ahead, create a schedule and stick to it!
Make sure you read a lot. Read anything you are passionate about. Youtube is also great if you're interested in a specific topic.
Don't be scared to ask questions and seek help from your teachers. That's what they are there for.
Don't be shy to stand up for yourself and speak your voice, because your voice matters. Especially being a woman in STEM. It can be really challenging, but the culture is getting better.
Don't leave your assignments to the last minute.
Don't worry about making mistakes. Learn from them.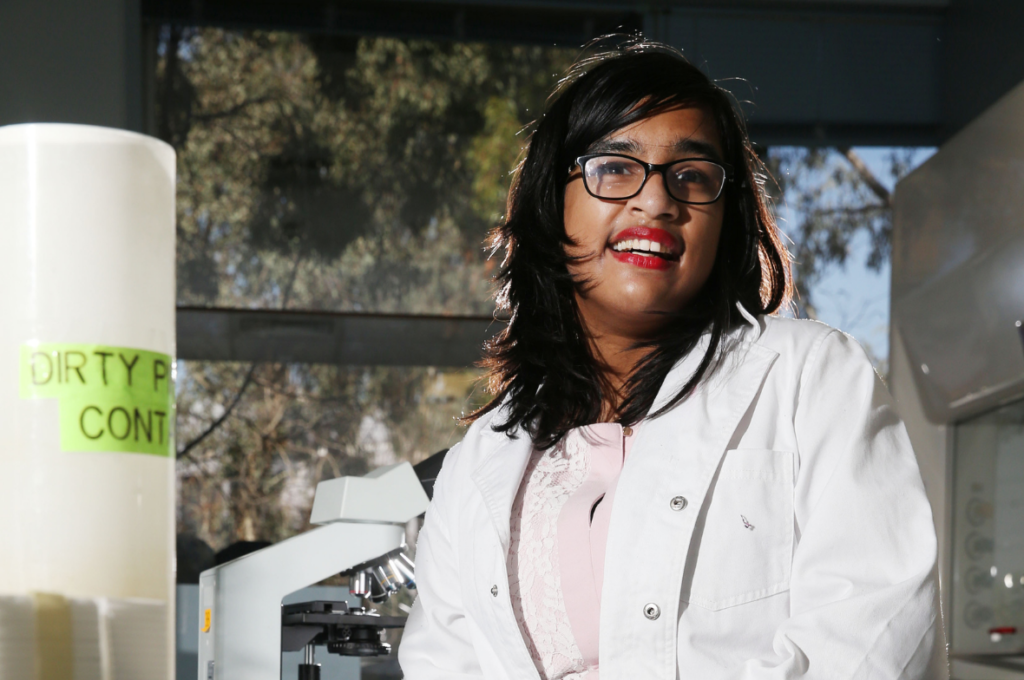 What fun things do you like to do when you're not studying?
I love poetry. In primary school, we had a poet come to our class and do a workshop. That's when I started to write poetry.
I used to be very quiet about my writing, and shy to share with anyone. Then one day I decided to share my poems on Instagram to see how they go. It was fun, and I started to enjoy it. I love it.
I love thinking about things in a deep way.
Do you have a team of support workers that help you?
I have a couple of support workers that work with me. I think that support work is a very important job. My support workers drive me around, they teach me how to cook, they do a lot of things with me to help me get by.
I am quite independent but I just need a little bit of help sometimes. That's what they are there for.
I am very grateful for the NDIS and for the Australian public supporting it, because I think it's really important for people with a disability to have that support and to really go out there and try new things and have the same quality of life as anyone else. That's what I have always fought for, and that's what I will keep fighting for.
Are there any areas you feel could be improved to help people living with disability become more independent?
I think there is a big opportunity for more innovation from a technology point of view. Creating things that would make life easier for someone like myself, like self-driving cars.
We need to include people with a disability in product design. This is an area I'm very passionate about.
I'm speaking with Coles supermarkets to see if we can make packaging more accessible.
I'm also speaking with TV, computer, perfume and makeup brands to explore how we can make these products more accessible to someone living with a disability.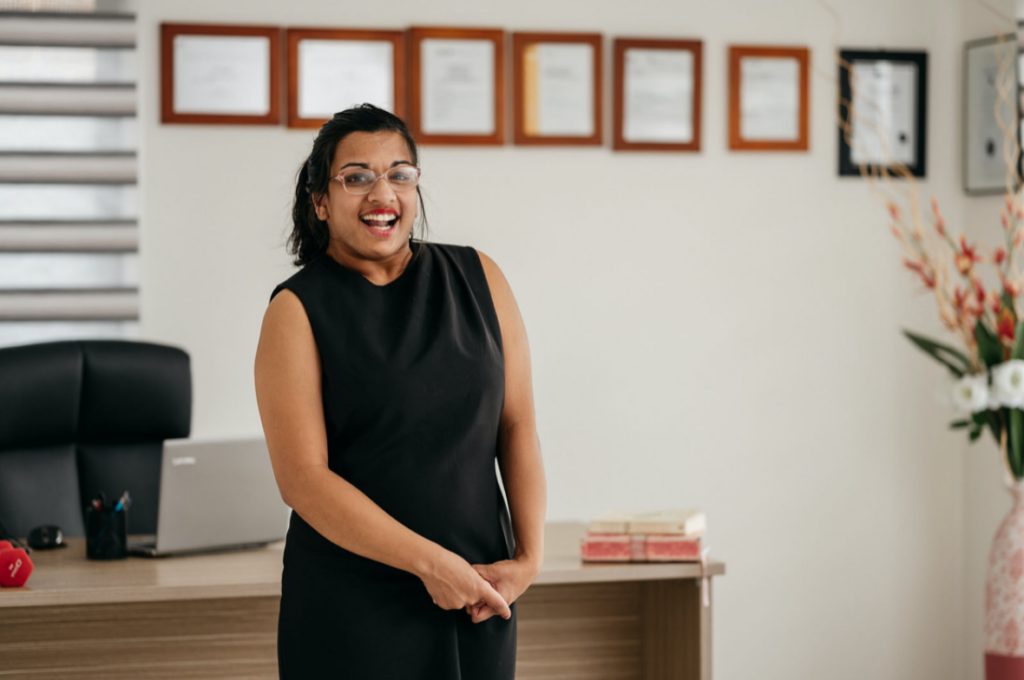 Jerusha Mather is a PhD student at Victoria University investigating strength training and non invasive brain stimulation. Her research was funded by Cerebral Palsy Alliance. She is a recipient of the Bridge Create Change Award and the prestigious L'Oréal UNESCO Women in Science mentee program. The Australian Academy of Sciences acknowledged her as one of the STEM change makers. Her portrait is hung in Questacon (the National Science Centre) as one of the outstanding female role models in medicine.

Jerusha was also an outstanding finalist in the Women's Agenda Leadership Award (in the Health category) and is a profound motivational speaker and poet who recently published her poetry collection 'Burnt bones and beautiful butterflies'. She is also a leading disability activist particularly for medical students with a disability, inclusive immigration, and accessible packaging and fashion. Her petition on change.com regarding increasing accessible packaging received over 13,000 signatures. In her spare time, she enjoys music and travelling.

This stunning trailblazer was interviewed by NDIS Support Platform Kynd.
See our full leadership blog here: Leadership Blog
Would you like to contribute?
If you want to submit a blog post on leadership, you can learn more here or email our Blog Editor at blogs@wwda.org.au.
Want to learn more about LEAD?
If you would like to learn more about WWDA's new project, LEAD, find out more on the LEAD page.
Disclaimer
The blog posts do not necessarily represent the views and opinions of Women with Disabilities Australia (WWDA), and blog posts are contributions made by women, girls or non-binary persons with disability about what leadership means to them. All possible care has been taken in the preparation of the information contained in this document. WWDA disclaims any liability for the accuracy and sufficiency of the information and under no circumstances shall be liable in negligence or otherwise in or arising out of the preparation or supply of any of the information aforesaid.