When someone thinks of a stroke survivor, they may think of someone elderly, someone who had unhealthy diet habits in their youth, or someone who drank alcohol regularly or smoked cigarettes.
That was not the case for me. Twenty-nine days before my eighteenth birthday a blood vessel ruptured in my brain and just like that, I had a hemorrhagic stroke at only seventeen years old.
The stroke and subsequent surgeries caused mobility issues, and more dramatically, the neuromuscular junction between my brain and arm was completely damaged, meaning that I can't move my hand. My face is partially paralyzed. Emotionally speaking, I have been diagnosed with general anxiety, borderline depression, and while it hasn't been officially diagnosed, a few professionals believe that it is likely I have PTSD as a result.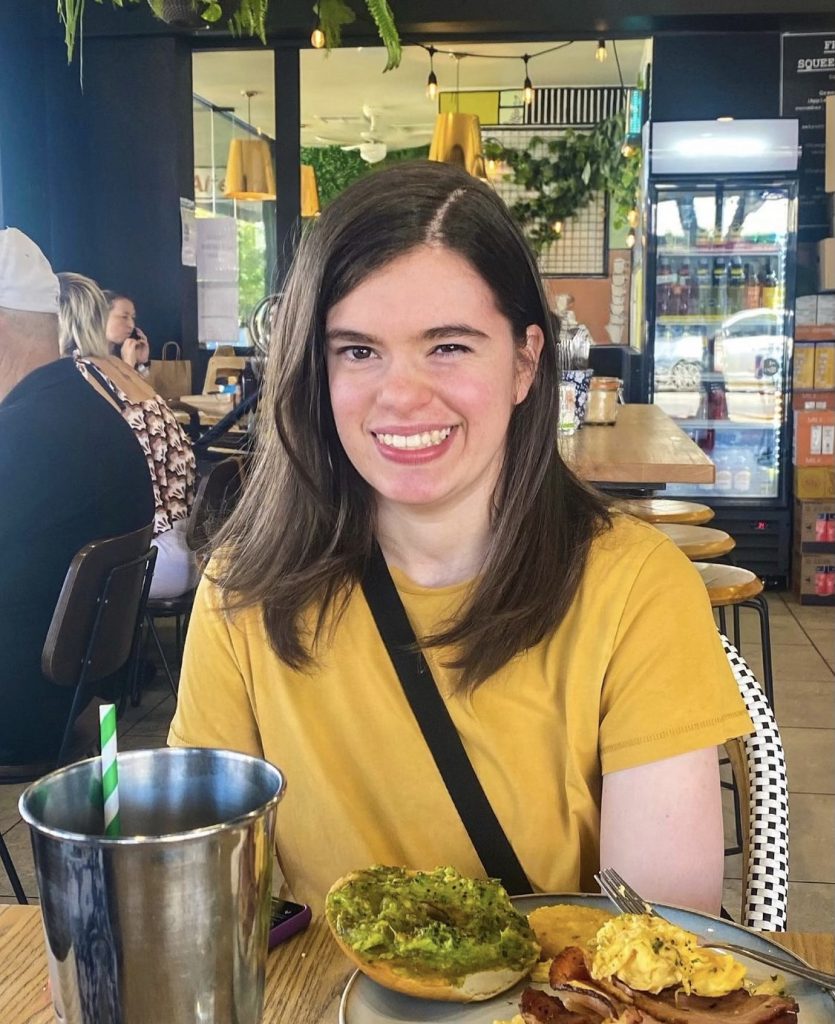 A few people have, albeit awkwardly, joked that I couldn't have had a stroke as I was far too young. In the young stroke world, this is a phrase that comes up far too often. And unfortunately, it isn't just people who maybe don't know what to say or don't know a lot about strokes. It's qualified medical professionals dismissing young people – particularly young women/female presenting people – because they're "too young" to have a stroke.
I was very lucky that this didn't happen to me, possibly because I'm not sure if the doctors classified my stroke as a stroke at first or just a brain injury, but nonetheless I have heard too many people talk about being dismissed when having a stroke because of their age.
However, this did not make things any easier. I felt like my identity had completely shattered. On a large scale, I wanted to attend university and now I couldn't even sit up. On a smaller scale, some staff made small talk, asking if I had a boyfriend. As a lesbian, the question made me feel unintentionally invalidated. I didn't know whether to gently correct them or just say no, because I had no idea what their belief system was when it came to people who didn't identify as cis-hetero.
After 99 days in hospital, I was officially discharged and the following year, 2020, I started attending university. At first, I was very self-conscious, having been in hospital and rehab with, for the most part, people greatly older than me, my social skills around people my age had declined. However, I realised 'normal' is only as you define it and have now started looking for ways to advocate for young people who have had strokes.
Even now, four years later, I still wonder what my life would have been like should my stroke never have happened. Would I still have made the same decisions, been attracted to the same people? But, on the other hand, would I have met the same people, been presented with the same opportunities?
Stroke is devastating and has massive, lifelong consequences; emotional, mental and physical. But it doesn't have to be the end of your life. Especially for young people who survive strokes, eventually, there is still a whole lifetime ahead of you to forge a new identity. It might feel like your stroke might be the biggest thing in your life – and in a sense, you could be right – but that doesn't mean it'll be the only thing in your life.
I had a young stroke, too young for my age, but I eventually recovered and found a new identity, one where I know who I am and I knew just how hard I could fight to survive.
Nicola Bray is an advocate for young stroke survivors and people with disabilities, from her own lived experience of having a stroke at 17 years of age. Nicola is studying a Bachelor of Media Arts and is passionate about film-making, having assisted on three films including a documentary. She is currently making her own documentary about what she has lived through. Nicola is based in Adelaide, and is represented by Champion Health Agency.
https://www.instagram.com/cola.bray/
https://www.instagram.com/championhealthagency/