As a new National Women's Alliance, WWDA has established our first national Policy Advisory Group (PAG). WWDA's national PAG will act as an important vehicle to amplify the voices, insight and knowledge of different cohorts of women, girls, feminine identifying and non-binary people with disability. These include First Nations women with disability, LGBTIQA+ women and gender diverse people with disability, women with disability living in poverty, culturally and linguistically diverse (CALD) women with disability, women with disability from refugee and migrant backgrounds, women with disability from rural, regional and remote locations, women with disability with lived experience of institutionalisation, segregation and/or incarceration, women with intellectual or cognitive disability, and young (15-30) women with disability.
The PAG includes both individual advocates and activists from across the country, appointed by WWDA staff after an open application process held in December 2021, as well as organisational members, representing state and cohort-based organisations and networks of women, feminine identifying and non-binary people with disability, including Women with Disabilities Victoria (WDV), Women With Disabilities ACT (WWDACT), Women With Disabilities WA (WWDWA), and the WWDA Youth Advisory Group (WYAG).
Members of the PAG
Bethany Cody (she/her)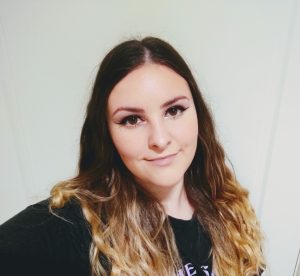 Bethany Cody is an Adelaide based disability advocate and writer of short stories and poetry, living with progressive sight loss on Kaurna land.
Bonney Corbin (she/they)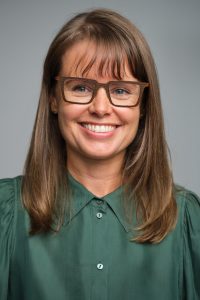 Bonney Corbin is an urban and regional planner specialising in health and community planning, with postgraduate qualifications in public policy and conflict resolution.
Bonney has worked at the intersections of women's rights, gender-based violence and determinants of health for the past 20 years. Bonney is the Chair of the Australian Women's Health Network, is Head of Policy at Marie Stopes Australia, and is a board member at Genetic Alliance Australia.
Bonney is living and working from Wurundjeri Country. Her family migrated from Guernsey, Scotland and Ireland. Bonney is disabled and a dual citizen, so she is a part of justice networks, support spaces and clinical trials across and beyond borders.
Cheryl Parker (she/her)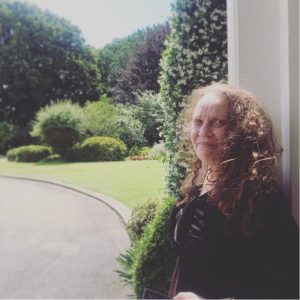 Hello my name is Cheryl. I am 56 years old. I live in Sydney, I was born on Gweagal land and am a part of the Wiradjuri nation. I come from a stolen generation family. I am an amputee, I have limited walking capabilities. I use a walking stick to help with my balance.
I have been studying for many years and have completed 2 Diplomas. Indigenous Legal Studies and Indigenous Community Development also Cert 2 and 4 Indigenous Leadership.
My childhood was full of learning. I loved school and was an attentive student. I achieved a leaving certificate and started a job at Coles and learnt what life was like in the outside world. I was always interested in Aboriginal culture and lifestyle and wanted to learn more and practice my cultural heritage. I remember sitting around the dinner table with my mum and nan, my uncles and aunties and talking about aboriginal issues. I would go to school and share all I had learned. The other kids were mean to me, but I didn't care because I knew I was proud of my heritage, and I never let them make me feel ashamed. I loved the connection I felt to my family and to the land it made me feel like I belonged. I am a proud Black woman with a disability.
Blanca Ramirez (she/her)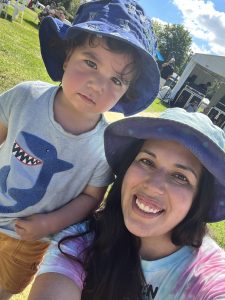 Blanca is originally from the US and migrated to Australia in 2015. She is of Mexican heritage and is bilingual in Spanish and English. Blanca lives and works in Ngunnawal Country. She lives with her partner Chris, 2-year-old daughter Paloma, her two dogs Scruffy & Tiberius, and her cat Cleo. Culture is very important to Blanca and strives to pass on Mexican traditions and language to both Chris and Paloma.
Blanca is the Senior Research & Policy Officer at the National Ethnic Disability Alliance (NEDA). Previously, she worked as a lawyer with the NDIA and before that she was in the US Navy and did two Middle East deployments. In her free time she enjoys… well there isn't much free time with attempting to potty train Paloma right now. She used to enjoy camping, hiking, and 4WDriving.
Blanca identifies as neurodiverse and lives with Complex-PTSD and ADHD. It was only recently that Blanca considered herself part of the disabled community and since then she feels like she has found a part of her identity that was missing. Blanca looks forward to furthering the work for women, girls, feminine identifying and non-binary people with disabilities through WWDA's PAG.
Azure Rigney (she/her)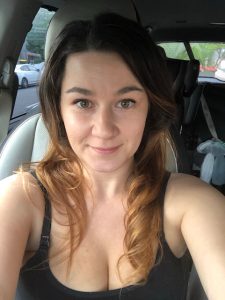 Azure acquired several chronic injuries during a decade of service in the military. During this time, she had 3 children and gained first-hand experience being coerced into restrictive policy, accountability free perverse funding mechanisms and non-evidence based maternity care.
After experiencing the struggles to access the elusive gold standard, continuity of midwifery carer for her second pregnancy she was blown away by the value and quality of care, reduced rates of iatrogenic harm and primary prevention. By the time her 3rd pregnancy rolled around she had connected with the federal and state health ministers, ACM and Ranzcog for support to have the highest attainable safe and respectful care funded, which she and her lawyer argued should be a human right and publicly available given substantial cost savings.
She now sits on local hospital, state, and federal committees in attempt to give maternity consumers a voice in a capitalist, fragmented and paternalistic model. She particularly advocates for the most vulnerable intersects of mothers at risk of experiencing obstetric violence; first time mums, trauma and assault survivors, young, rural, physical, and mental disability, refugees and CALD communities and First Nations women. Together we can end violence and harassment in maternity services so mother-baby dyads can thrive, not just 'survive'.
Katie Shoemark (she/they)
I live, learn and grow on Ngunnawal and Ngambri Country. I'm passionate about the intersection of mental health and physical disability. Informed by my first-hand experiences engaging with paediatric, adolescent, and adult disability and health care, I am a systemic advocate with a view to improve systems and services for future generations of children and adults with disability. I believe evidence-based, community-approved changes are key to achieving successful reform.
I am experienced in advocating for the full participation of people with disability in society, from human rights to women in sport. I am part of the LGBTIQ+ community, and I seek to amplify the views of a range of other multiply-marginalised identities and experiences which I have not lived. I have worked in policy, advocacy, and project management in the federal community sector for the past few years, recently served as board director of Women with Disabilities ACT, and am currently appointed to the ACT Disability Reference Group. I hold a Bachelor of Laws (Honours) and Bachelor of Arts from the Australian National University.
Jen Hargrave (she/her) – representing Women with Disabilities Victoria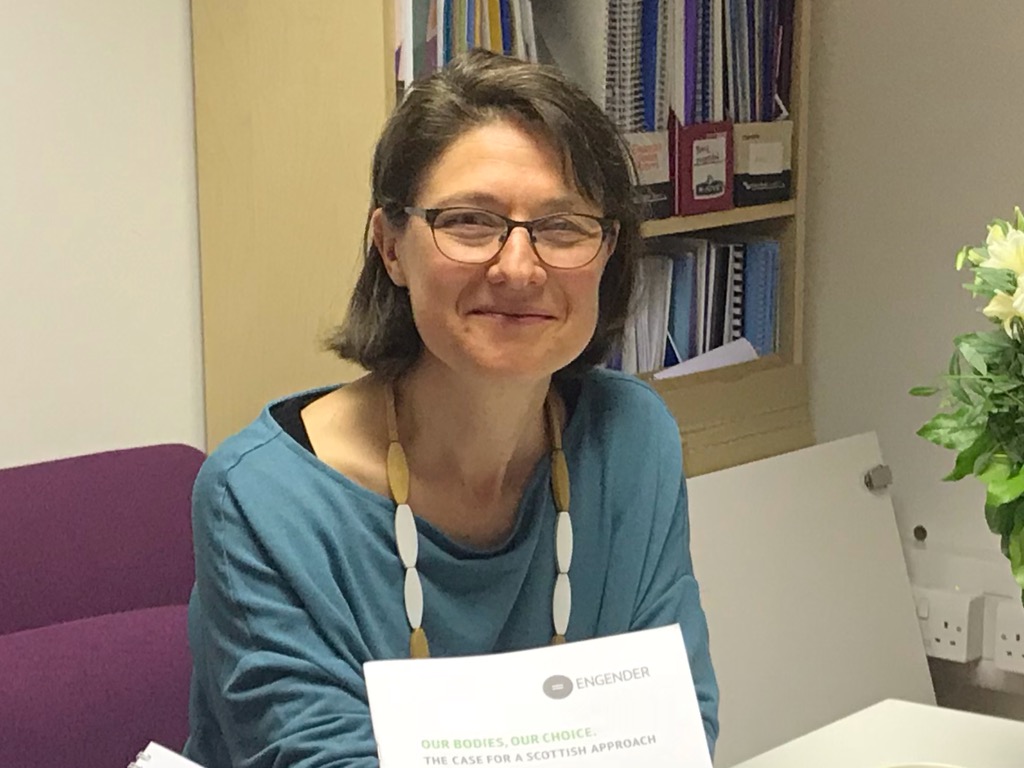 Jen Hargrave is Senior Policy Officer at Women with Disabilities Victoria. She works with members to represent our right to safety in numerous inquiries and consultations. This work has resulted in funding for new and extended programs to prevent and respond to violence.

Jen also works in research teams with UNSW examining women's inequitable NDIS access, and with The University of Melbourne co-designing violence prevention activities.
Kat Reed (they/them) – representing Women With Disabilities ACT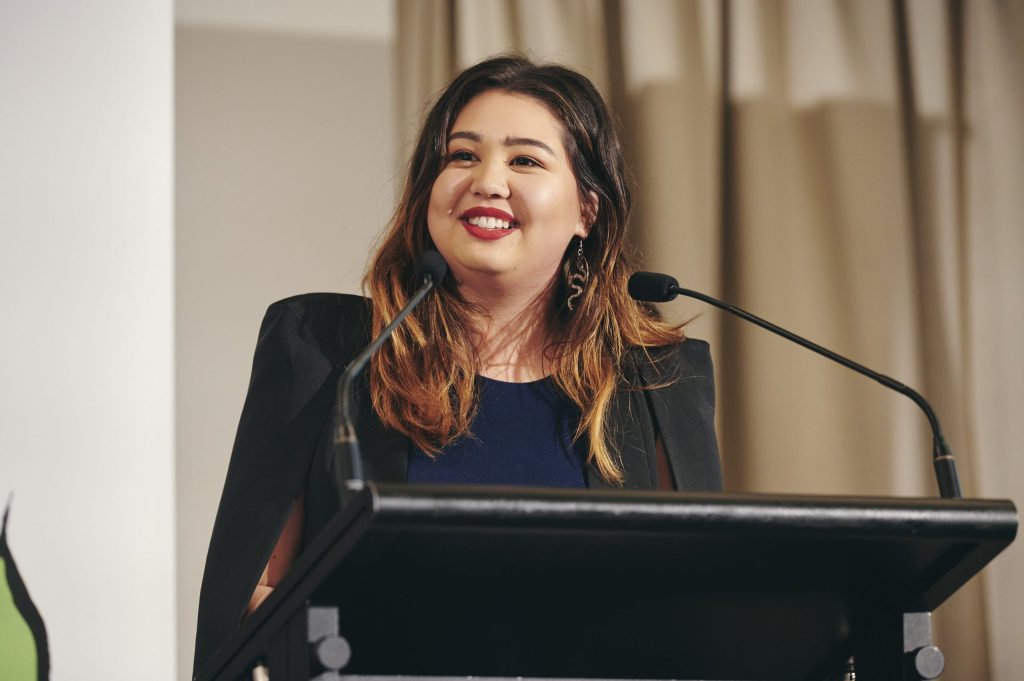 Kat Reed has been a local queer and disability advocate & community builder in the ACT for the last eight years. They are currently the CEO of Women With Disabilities ACT and a Board Director of Women With Disabilities Australia and of Youth Coalition of the ACT. Kat was recently awarded 2021 Young Canberra Citizen of the Year and one of Out for Australia's 30 Under 30 for 2021. Their activism and community building work spans many different intersections.
Since the age of 17, they have advocated for the rights of people of colour, queer youth, trans and non-binary people and people with disabilities. They've held positions of leadership in both local and national organisations including the ANU Students' Association and led the Australian Queer Students' Network as the National Co-Convenor. Kat was a Council member on the ACT LGBTIQ+ Ministerial Advisory Council and advised on issues affecting queer youth from 2015-2018.
Wendy Wright (she/her) – representing Women With Disabilities WA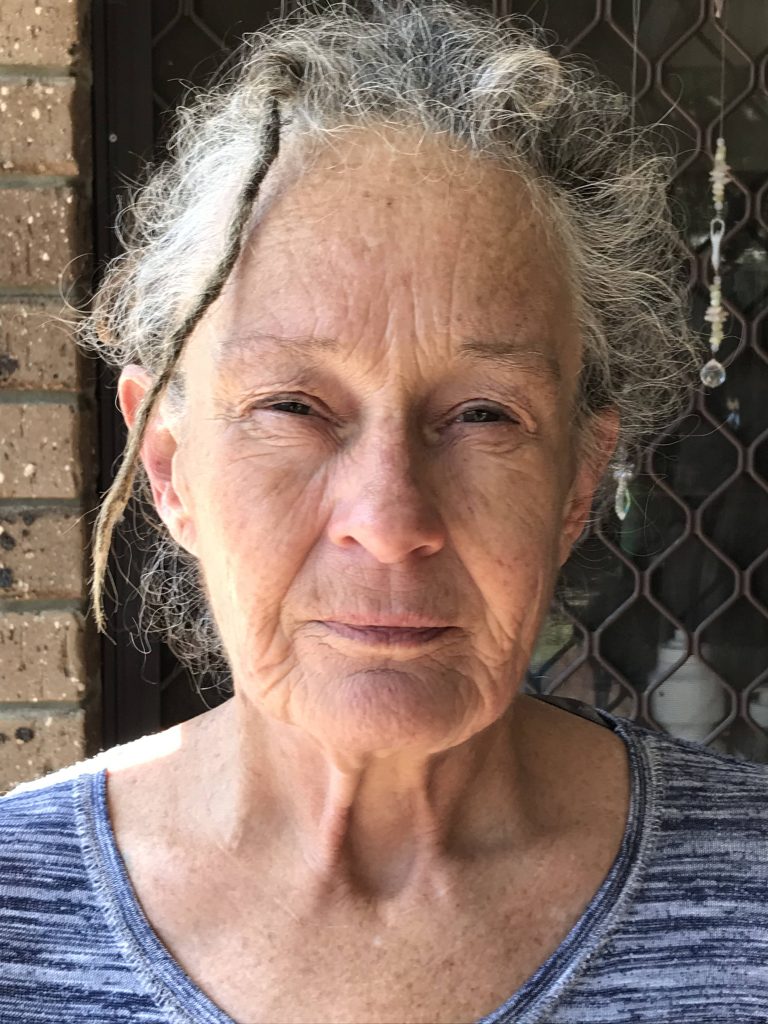 My name is Wendy Wright. I am a descendant of the Gweagal people of the Dharawal Nation NSW. I was born with a vision impairment. From my early teens I became politically aware of injustices in the world, particularly aimed towards women and Aboriginal peoples.
After moving to WA, I came into contact with Women With Disabilities WA Inc. I had found my people. This felt amazing! The opportunity arose in 2017/18 to become a member of the committee for WWDWA Inc. I became the Chairperson a year later and am still holding the position.
Claire Bertholli (she/her) – representing the WWDA Youth Advisory Group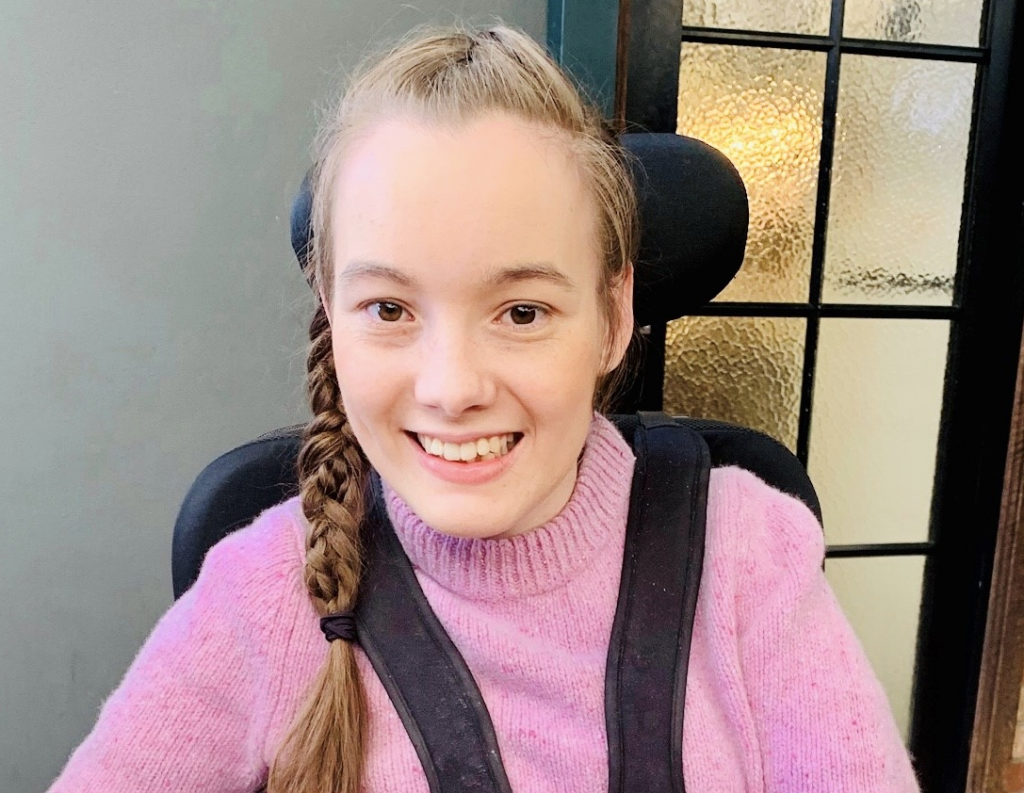 Claire is a young woman with disability and a youth disability advocate from Newcastle, NSW. Claire loves chatting with friends, lazing near beaches, immersing herself in pop culture and being a snack food enthusiast.
Claire lives with a physical disability which requires the use of a power wheelchair and ongoing assistance from family, friends, and support workers; and is passionate about improving young people's acceptance of themselves and encouraging participation their local community.  For the past 3 years Claire has worked toward these ideals through engaging with various organisations such as People with Disabilities Australia (PWDA), Youth Action and YWCA Australia. Claire enjoys being an active member of advisory groups and volunteer programs focused towards fostering self-advocacy, collaborative project design and development as well as active story telling.