Women with Disabilities Australia (WWDA) is managed by a Board that is elected each year at the Annual General Meeting. The WWDA National Secretariat is managed on a day to day basis by an Executive Director, who reports directly to the WWDA Board. Members of the WWDA Board and WWDA staff are detailed below.
Board Members
President –Tricia Malowney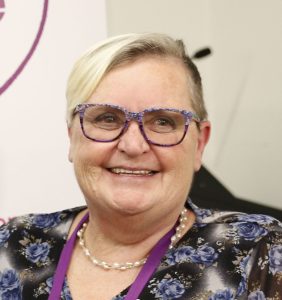 Tricia Malowney is a proud woman with a disability who is passionate about advocating for the needs of women and girls with disabilities.
Tricia believes it is important to provide women and girls with disabilities the information they need to make their own decisions and works hard to make disability and women's organisations consider the rights and needs of women and girls with disabilities when delivering services.
Tricia understands that it is important for women and girls with disabilities to be able to contribute to policies and decisions that affect them and wants to work to improve barriers to participation created by ableism, misogyny and other forms of prejudice and discrimination.
Tricia has experience in women's and disability sectors and is skilled in governance as a Director at Scope Australia, Western Health, Independent Disability Services and Australian Orthotics and Prosthetics Association. She was also the first chair of Women with Disabilities Victoria.
Vice President – Jessica White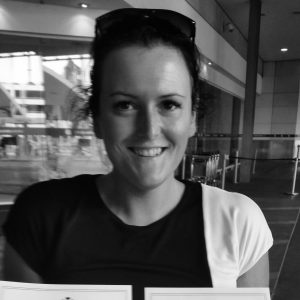 Jess is committed to the staff and members of WWDA, having represented WWDA since 2014. She has degrees in arts, international relations, law, and has worked in a range of government roles as well as not-for-profit. An abuse and violence survivor, Jess is passionate about supporting other survivors access appropriate help and assistance. She is primarily focused on the safety of women and children, self-advocacy, and helping those who are marginalised raise their voices and making sure they are heard.
Jess has a young family, loves gardening, nature and legal research. She encourages all members of WWDA to raise their voice and get involved with the work of the organisation in whatever capacity they feel comfortable.
Treasurer – Pamela Menere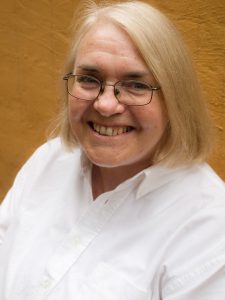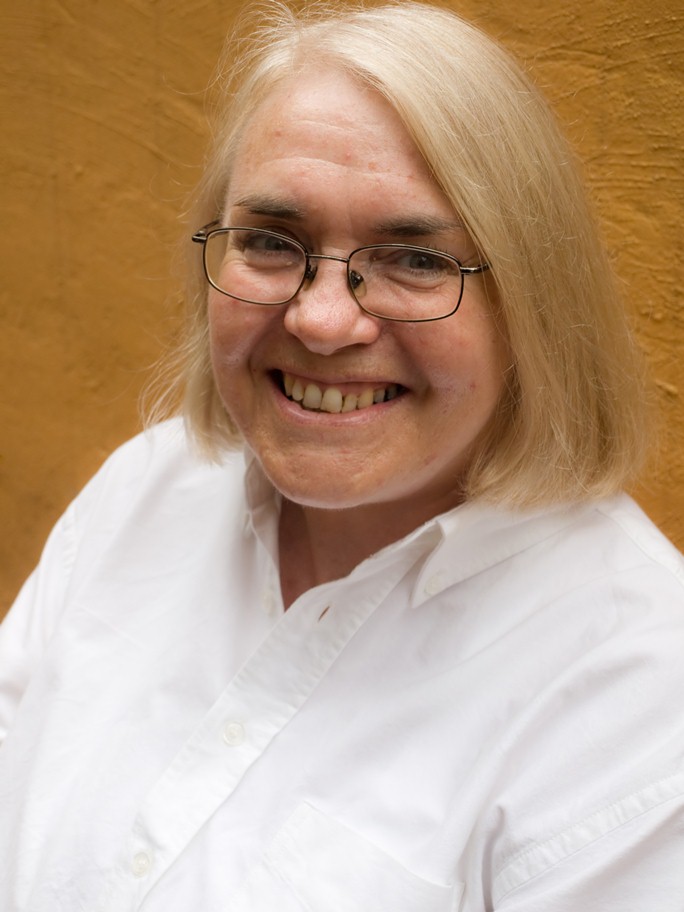 Pamela lives in Corryong in North East Victoria and has been involved with WWDA for many years, having held positions of Secretary and Treasurer of the Management Committee. Pamela has been involved with several advocacy and disability related groups including the Victorian Women with Disabilities Network, Towong Shire Community Access Committee and the Hume Region DHS Disability Advisory Committee. Pamela is also actively involved with numerous other community organisations in her local area. She has worked in part time paid employment as an outreach employment counsellor with a disability employment agency.
Board Member – Allirra Honner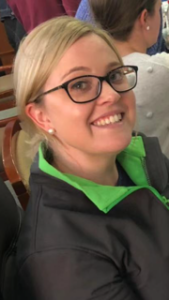 Allirra Honner is a proud woman with disability (vision impairment) and lives on the South Coast of New South Wales (NSW), Australia.
Allirra recognises that women with disability face barriers in all areas of life.
Allirra holds a Bachelor and Master degree in the areas of International Law and Human Rights and is currently studying a Bachelor of Law. Allirra currently works for the NSW Public Service and has worked in disability advocacy and legal support for women facing domestic violence. Allirra is an active member in her local community and a strong advocate for students with disability
Allirra understands that women and girls with disability face barriers and discrimination in all areas of life and is enthusiastic about advocating for disability rights.
Board Member – Monique Crowden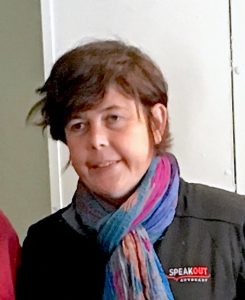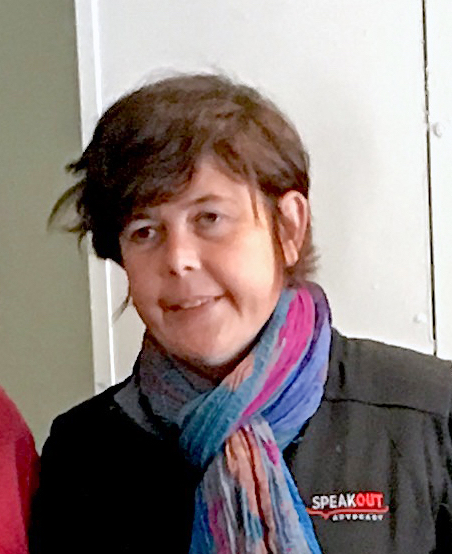 Hi this is Monique Crowden. I am the President of Speak Out Tasmania. I am a part of WWDA. I volunteer with Girl Guides 7 to 10 year old girls age group. I have been a mentor. I help with the local breakfast club at the high school. I am very passionate about working with young girls with disability. I am very passionate about inclusion. I have loved being a part of a recent project with WWDA and 1800RESPECT making an app for woman and girls with disability going through violence & abuse.
Board Member – Jody Barney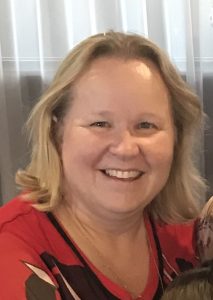 Jody Barney is a proud Birri-Gubba/ Urangan Deaf Aboriginal/South Sea Islander woman. Jody is currently living in country Victoria. She is culturally connected to many women with disabilities across Aboriginal communities and importantly women who are within the justice system as a cultural disabilities consultant.
Jody is passionate about improving the voice and visibility of our Aboriginal and Torres Strait Islander women within various sectors. Jody delivers training across many communities to improve the needs of Aboriginal women.
Jody has board experience on the Koori Women Means Business and Deaf Victoria Boards. She is also currently the inaugural board member of Koondee Woonga-gat Toor-rong, Aboriginal & Torres Strait Islander Community Led Philanthropic Fund in Victoria and a Senior Fellow with Atlantic Fellows Social Equity Australia.

---
Staff
Executive Director – Carolyn Frohmader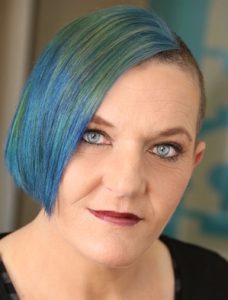 Carolyn Frohmader is the Executive Director Women With Disabilities Australia (WWDA) and has held this position for more than 20 years, working at the national and international levels to promote and protect the human rights of women and girls with disabilities. Under Carolyn's leadership, WWDA has received a number of prestigious awards for its ground-breaking work including the National Human Rights Award and a number of national and state violence prevention awards. Carolyn also has an extensive background in women's health, health policy, primary health care and community development.
Carolyn has a Masters Degree from Flinders University where she won the inaugural Michael Crotty Award for an outstanding contribution in Primary Health Care. In 2001, Carolyn received the ACT Woman of the Year Award in recognition of her contribution to the promotion of women's rights in the ACT. In 2009, in recognition of her human rights work, she was inducted into the Tasmanian Women's Honour Roll, joining her late mother Wendy, who was posthumously inducted into the Roll in 2008 for services to education. In late 2009, Carolyn was selected as a Tasmanian finalist for the Australian of the Year Awards (Tasmania). On International Human Rights Day, in December 2013, Carolyn was announced as the winner of the National Human Rights Award [Individual] for her work for and with women and girls with disabilities at the national and international levels. Carolyn is based in Hobart, Tasmania.
Office Manager/Executive Assistant – Sharon Williams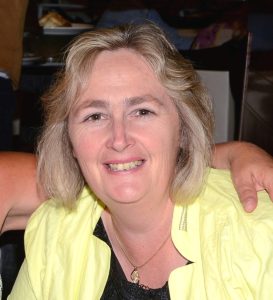 Sharon Williams has extensive experience in office management and administration. Sharon worked with WWDA in a Consultancy capacity for several years before joining the organisation in a permanent role in November, 2018.
Sharon has worked in local government, and in legal firms, providing executive assistance, bookkeeping and office management.
Sharon has significant expertise in bookkeeping and financial management, and is very adept at working to ensure the smooth running of WWDA. She is highly skilled at accessible event management, always ensuring that the accessibility requirements of women and girls with disability are prioritised and met.
In her spare time, Sharon enjoys scrapbooking, photography, spending time with her family.
Senior Policy and Programs Officer – Heidi La Paglia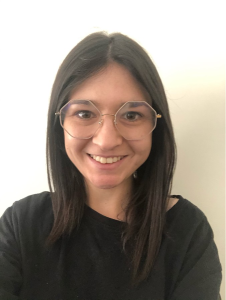 Heidi La Paglia is a young woman with disability who has worked at Women With Disabilities Australia (WWDA) since the beginning of 2019, in which time she has worked on a number of projects including the Our Site website, co-designed with women and girls with disability.

Heidi currently sits on a number of advisory groups for WWDA and has represented women and girls with disability at forums such as the 2019 conference on the Convention on the Rights of Persons with Disabilities in New York and meetings of the Commonwealth Children and Youth Disability Network (CCYDN).
Heidi has previously completed Bachelor of Arts (BA), Bachelor of Philosophy and Bachelor of Arts (Honours) degrees with the University of Tasmania (UTas) and has nearly a decade of experience advocating for the rights of all women and girls both within formal advocacy roles, and as an activist in the community.
Director of National Projects – Libbi Cunnington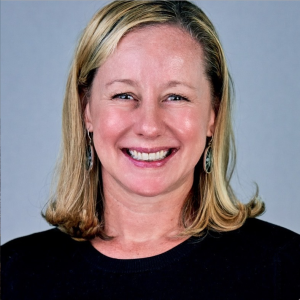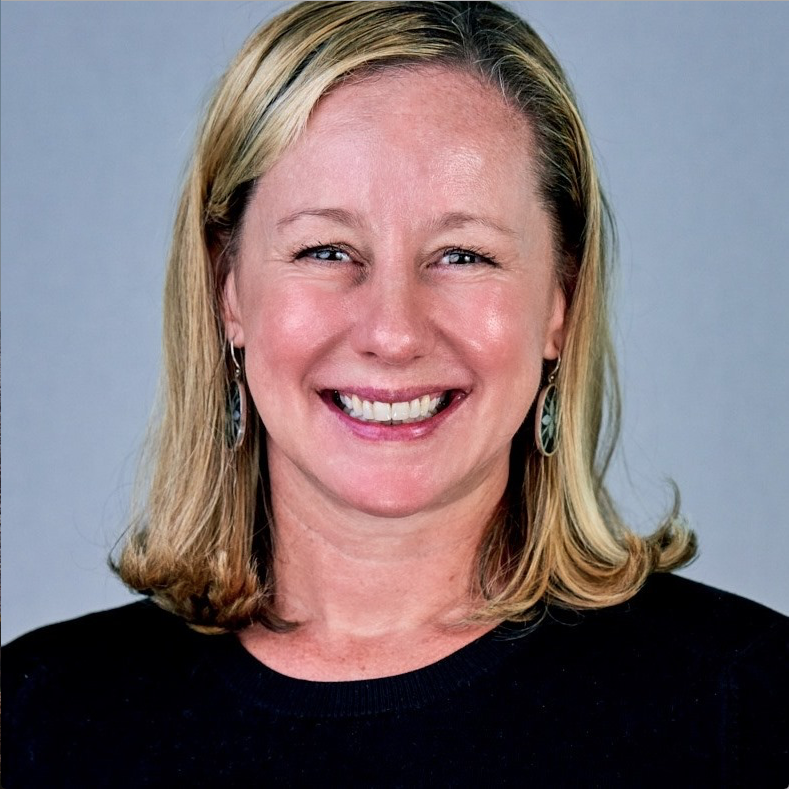 Libbi Cunnington has over 12 years of experience working in the not for profit sector leading a number of social inclusion projects and programs across Australia. Libbi started her career working for several student unions in Victoria and continued her work providing social, health, leadership and wellbeing programs for over 50 thousand TAFE students at Holmesglen TAFE.
Libbi then went onto becoming Regional Manager for The Big Issue Community Street Soccer Programs in the NT/TAS/SA and WA and then managed a community legal centre and the establishment of a family violence legal outreach service for three large housing estates in Melbourne's inner north. In 2016, Libbi managed AAAPLAY a service that linked people with disabilities into sport and recreation programs for the Victorian government, that included the development of an inclusion strategy and ambassador program that led to a large increase in contact's and opportunities for PWD participating in sport and recreation programs in Victoria.
In 2018 Libbi took on an exciting role at 1800RESPECT as Disability Technology Project manager where she worked in partnership with an expert advisory group of women with disability to develop Sunny; an app for women with disabilities to recognise and respond to violence and abuse. Since then Libbi has led other important projects and initiatives at 1800RESPECT, including the development of a Financial Abuse Support Toolkit, the development of Easy English resources for a DV Disability pathways project and a successful Norfolk Island community engagement and awareness strategy. She is Prince2 Foundation and IAP2 Community Engagement certified as well as being a qualified trainer and assessor.
Project Officer – Saphia Grant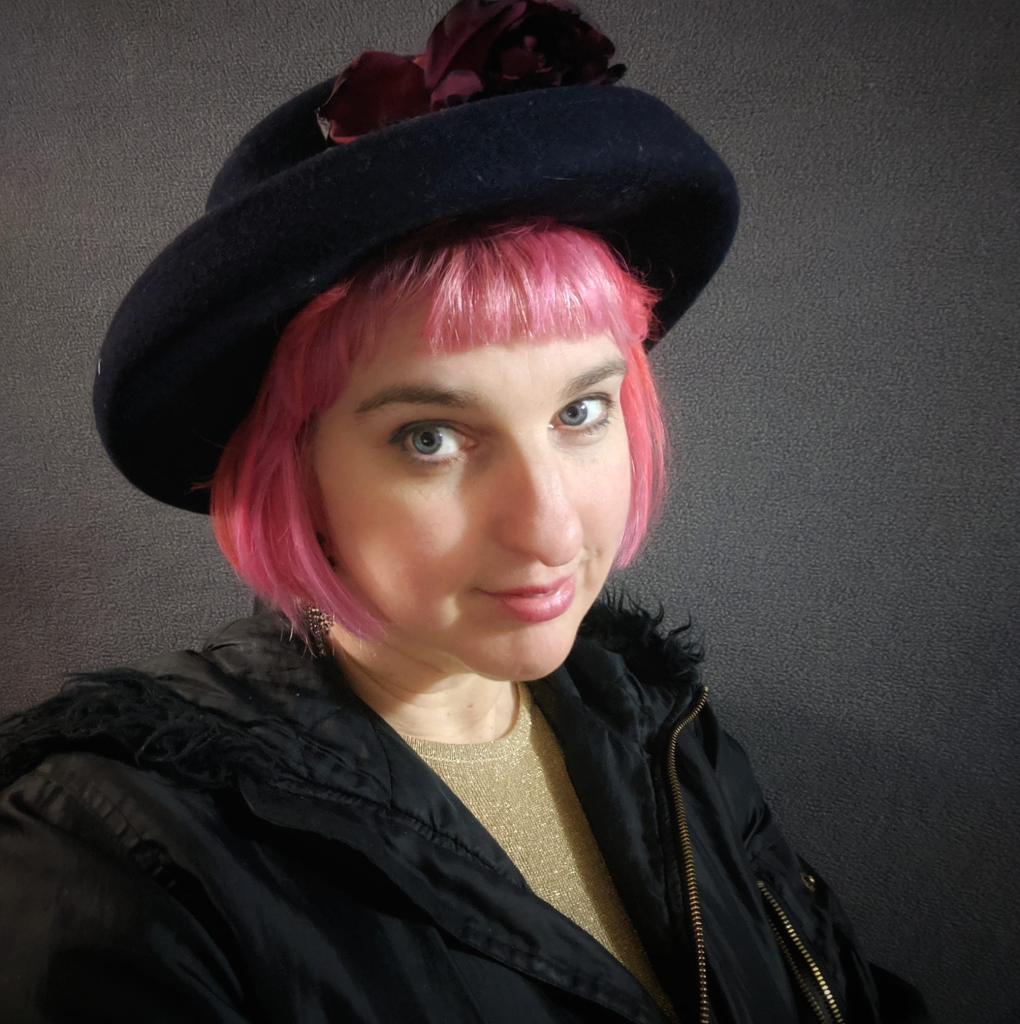 Saphia Grant is a non-binary person with disability and a carer/parent of a child with a disability. They have a broad background in community development, arts and events organising, union and grassroots organising, human rights activism, advocacy and campaign work.
Currently sitting on the ACON Queerability Advisory Board, Saph's main focus over the past 15 years has been in youth, LGBTIQA+, gendered violence and disability. The work has included local government employment, committee and board membership, mobilising campaigns and advocating for these issues.
Saphia is also currently finishing a Bachelor in Psychological Science through Swinburne Online and a Post Graduate Certificate in Business Studies through the University of Tasmania. When Saphia is not working or studying, Saph enjoys spending time with their pet rabbits and family.
Saph is now excited to be working on the WWDA LEAD project and using their skills to support WWDA members to reach their greatest potential.
Senior Policy Officer – Elly Desmarchelier
Elly joins WWDA as the Senior Project Officer on the LEAD project. For the last couple of years, Elly's work has focused on disability policy, systemic advocacy and community engagement to support people with disability to have a strong voice in their communities.
As a proud queer, disabled woman, Elly has been driven to work within organisations and run campaigns that help break down the systemic barriers that perpetuate gender inequality and disability discrimination in our society.
Elly is a writer at heart and has had publications on national news websites and appeared on national television to discuss issues facing people with disability, including barriers to employment and the impact of COVID-19 on the disability community.
Policy and Projects Officer – Vanamali (Mali) Hermans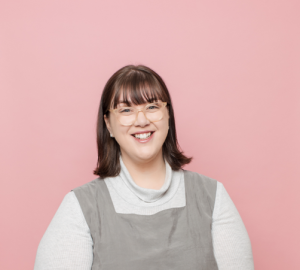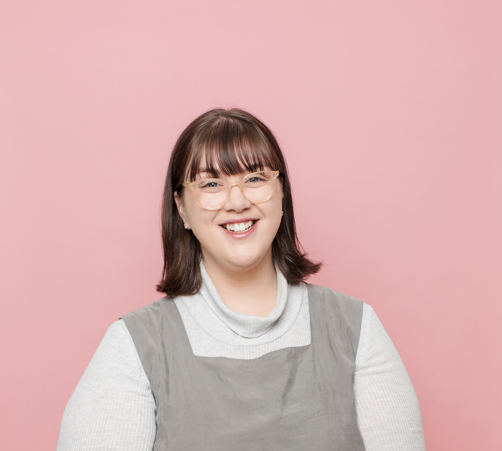 Vanamali (Mali) Hermans is a disabled organiser, writer and community worker living on Ngunnawal and Ngambri land. Mali is a Wiradjuri, Irish and Flemish woman deeply invested in disability justice work, committed to challenging ableism and its intersections with colonialism, white supremacy, patriarchy and class.

Mali is a postgraduate student studying Social Work through Charles Sturt University, holding an undergraduate degree majoring in Sociology from the ANU. She has organising experience within grassroots community groups, feminist spaces and the union movement. Alongside now working at WWDA, Mali works in gender-based violence prevention at the Australian Women Against Violence Alliance (AWAVA). Mali is a current Board Director of Women with Disabilities ACT (WWDACT) and, having lived experience of caring, has provided consultancy work for Carers Australia.
Media and Communications Officer – Jacinta Carlton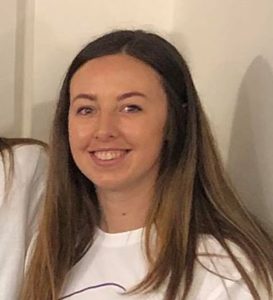 Jacinta has worked in marketing and communications in various industries for over 7 years. She completed a Bachelor of Business (Marketing and Management) at the University of Tasmania (UTAS) and has since developed her skills in digital marketing and branding. While she is relatively new to advocacy she is passionate about improving the lives and involvement of women and girls with disability and looks forward to making a positive contribution.
If you would like to get in contact with someone at WWDA please visit the Contact Us page.