Women with Disabilities Australia (WWDA) is managed by a Board that is elected each year at the Annual General Meeting. The WWDA National Secretariat is managed on a day to day basis by an Executive Director, who reports directly to the WWDA Board. Members of the WWDA Board and WWDA staff are detailed below.
---
WWDA Board Members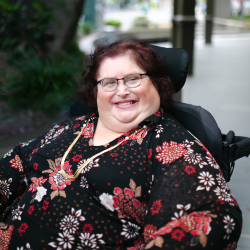 President – Karin Swift
Karin Swift (She/ her) has had an extensive career in the disability, advocacy and social policy space where she is committed to people with disability living valued lives in the community. Karin is a past President of Women With Disabilities Australia (WWDA) and has an extensive background in governance roles for other non-government organisations (NGOs). Karin has represented the Australian Government and WWDA at the Commission on the Status of Women 57 (CSW 57) held at the United Nations, New York, providing high level, strategic advice to on women with disability and violence and presenting at various side events. Karin has also led training alongside the Australian Human Rights Commission (AHRC) and been a keynote speaker for WWDA in Indonesia and South Korea on gender and disability and the elimination of violence.
Karin has previously worked at Queenslanders with Disability Network (QDN) in various roles and provided strategic high-level advice and analysis on many contemporary disability issues and other social policies including: human rights, gender issues, the National Disability Insurance Scheme (NDIS), the Disability Royal Commission, housing, transport, welfare reform and employment.
Karin currently works as an independent consultant providing strategic high level advice, policy analysis and giving presentations to a diverse range of audiences on a range of key disability social policy issues.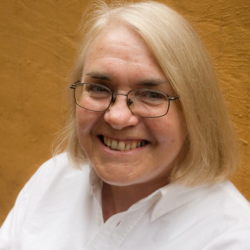 Treasurer – Pamela Menere
Pamela lives in Corryong in North East Victoria and has been involved with WWDA for many years, having held positions of Secretary and Treasurer of the Management Committee. Pamela has been involved with several advocacy and disability related groups including the Victorian Women with Disabilities Network, Towong Shire Community Access Committee and the Hume Region DHS Disability Advisory Committee.
Pamela is also actively involved with numerous other community organisations in her local area. She has worked part-time as an outreach employment counsellor with a disability employment agency.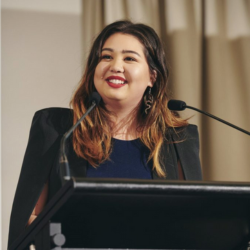 Committee Member – Kat Reed
Kat (they/them/theirs) has been a local queer advocate & community builder in the ACT for the last eight years. They are currently the CEO of Women With Disabilities ACT – a systemic advocacy and peer support organisation for women, girls and non-binary identified people with disabilities. Kat was recently awarded 2021 Young Canberra Citizen of the Year and one of Out for Australia's 30 Under 30 for 2021.
Their activism and community building work spans many different intersections. Since the age of 17, they have advocated for the rights of people of colour, queer youth, trans and non-binary people and people with disabilities. They've held positions of leadership in both local and national organisations including the ANU Students' Association and led the Australian Queer Students' Network as the National Co-Convenor. Kat was a Council member on the ACT LGBTIQ+ Ministerial Advisory Council and advised on issues affecting queer youth from 2015-2018.
Kat is also a political performance artist and through their arts persona they recently finished work on Australia's very first all trans and gender diverse original musical titled Lost in Transit with a cast of six local trans and gender diverse artists.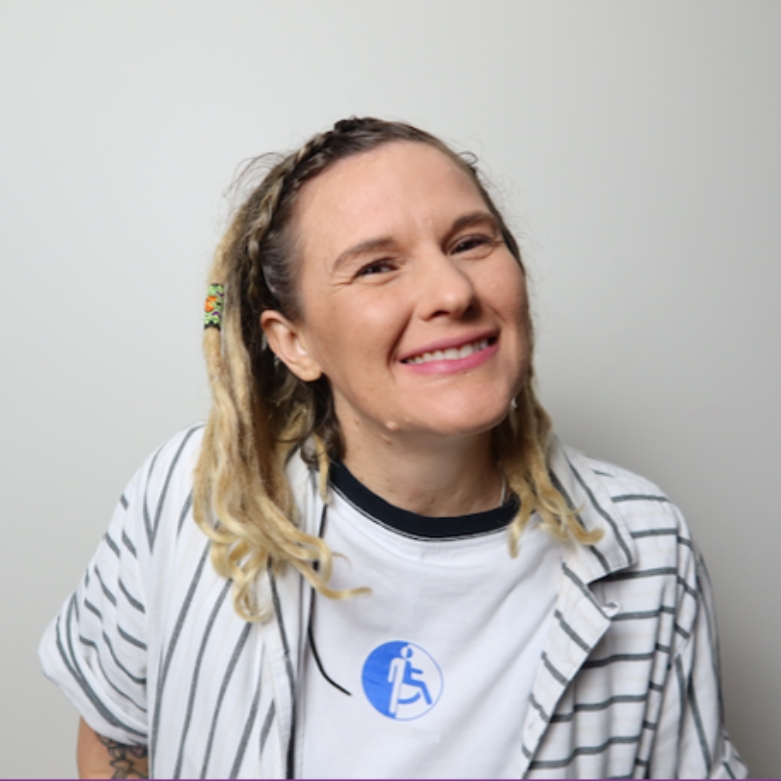 Committee Member – Casey Gray
I am a queer creative with complex mental health who has worked in disability services since 2004.
I am working hard to increase access to the arts with and for people with disability. This means artists with disability can be employed and paid the same as artists without disability and it means that people with disability will be able to participate in arts events.
I am focussed on how I can use Easy Read to increase access to the arts and to other general community activities.
Early in my career I was lucky to learn that just because a person does not use words to communicate, they still have a lot to say. This means everyone, regardless of their ability to speak, has thoughts, feelings, and perspectives that deserve to be heard and understood and it is up to us to listen.
I love the work of WWDA and hope I can contribute by ensuring the voices of those often least heard are amplified, with a hyper-awareness of including folk living in supported settings.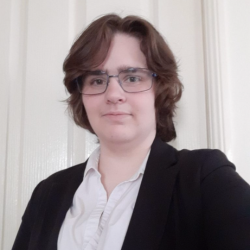 Committee Member – Maria Scharnke
Maria Scharnke is a proudly Disabled young person and a lifelong self-advocate. Maria is a vehement and persistent voice for disability rights and disability justice as a writer, public speaker, and youth leader, both independently and through her roles in many Disabled People's Organisations. She presented evidence at the Disability Royal Commission, in October 2020, as a Disabled high school student.
Maria is working towards the full and practised realisation of disability rights worldwide. She has an interest in the interrelation between perceptions of disability and the concept of monstrosity. Maria dislikes bioethics, but studies them anyway.
Maria is Culturally and Linguistically Diverse.
---
WWDA Staff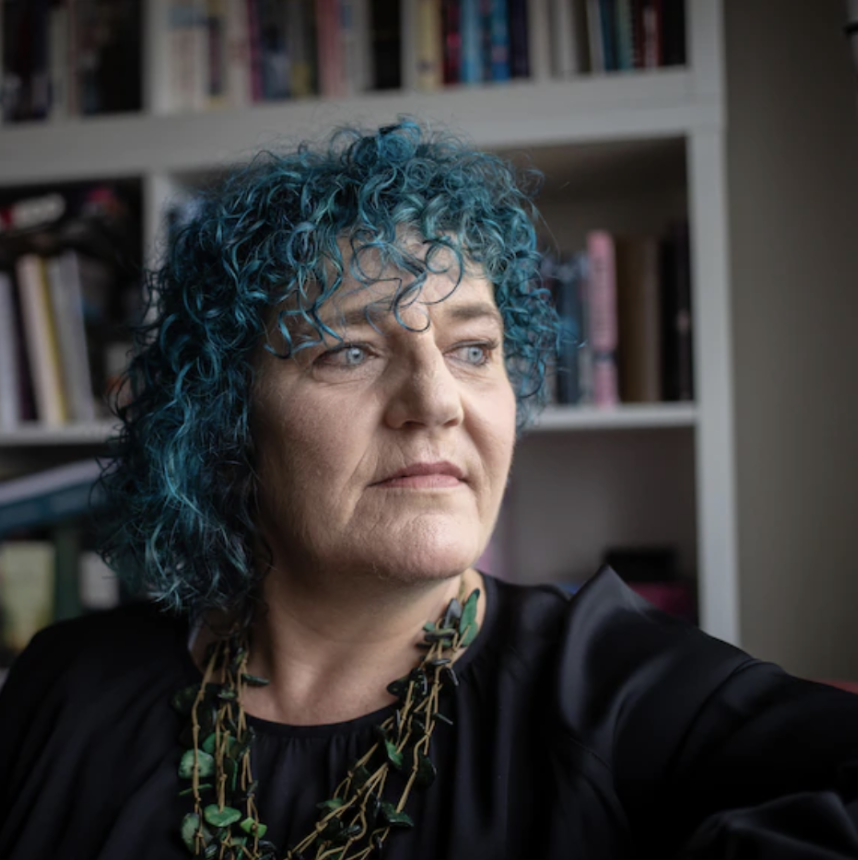 Executive Director – Carolyn Frohmader
Carolyn Frohmader is the Executive Director Women With Disabilities Australia (WWDA) and has held this position for more than 20 years, working at the national and international levels to promote and protect the human rights of women and girls with disabilities. Under Carolyn's leadership, WWDA has received a number of prestigious awards for its ground-breaking work including the National Human Rights Award and a number of national and state violence prevention awards. Carolyn also has an extensive background in women's health, health policy, primary health care and community development.
Carolyn has a Masters Degree from Flinders University where she won the inaugural Michael Crotty Award for an outstanding contribution in Primary Health Care. In 2001, Carolyn received the ACT Woman of the Year Award in recognition of her contribution to the promotion of women's rights in the ACT. In 2009, in recognition of her human rights work, she was inducted into the Tasmanian Women's Honour Roll, joining her late mother Wendy, who was posthumously inducted into the Roll in 2008 for services to education. In late 2009, Carolyn was selected as a Tasmanian finalist for the Australian of the Year Awards (Tasmania). On International Human Rights Day, in December 2013, Carolyn was announced as the winner of the National Human Rights Award [Individual] for her work for and with women and girls with disabilities at the national and international levels. Carolyn is based in Hobart, Tasmania.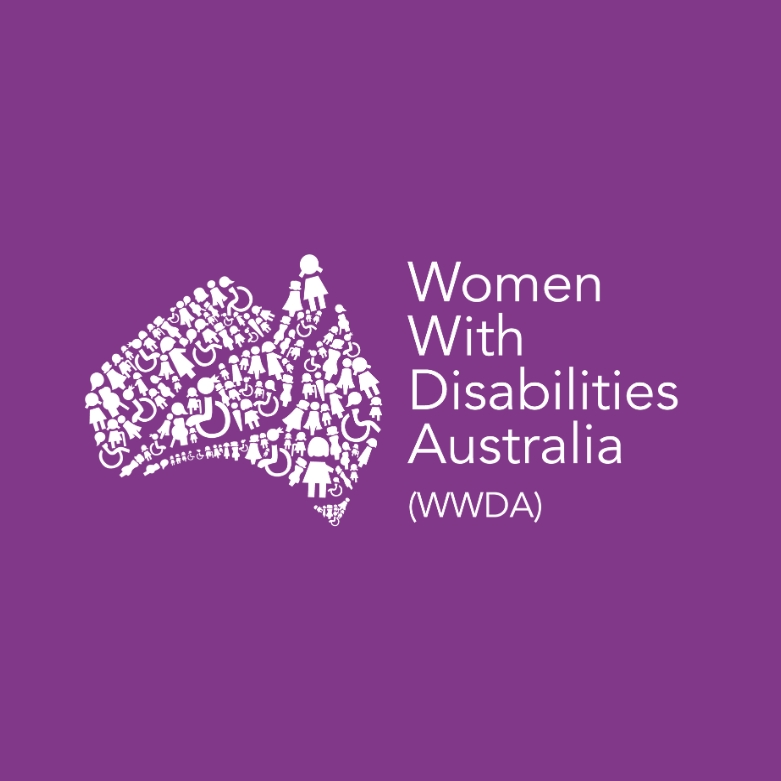 Administration Manager & Executive Assistant – Karen Howard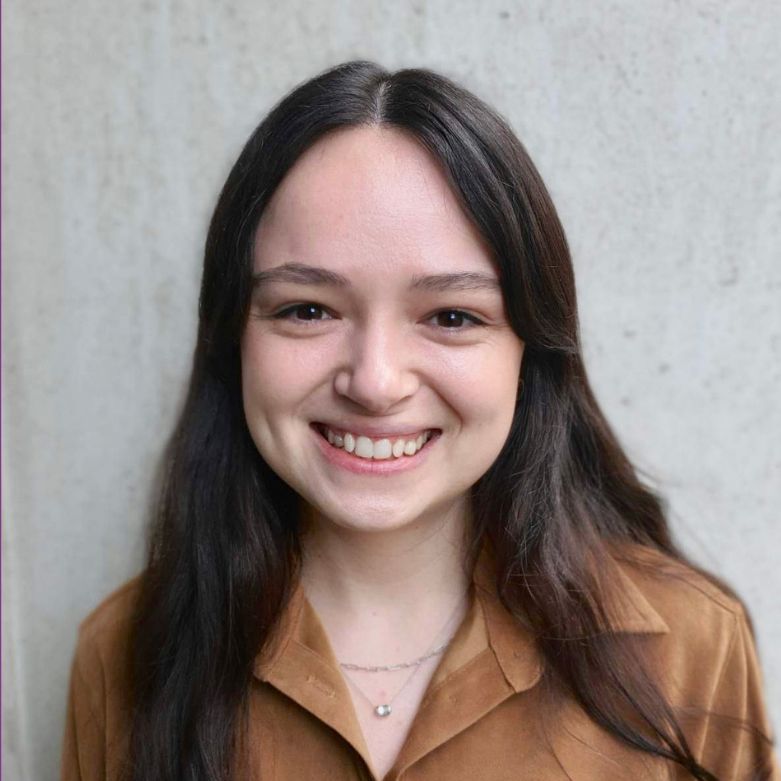 Senior Policy Officer – Sophie Cusworth
Sophie (she/her) is a lawyer and policy officer passionate about gender equality, disability justice and intersectionality. Sophie's work in policy is informed by her experience as a Workplace Relations, Safeguarding and Discrimination lawyer, as well as her passion for research and advocacy. She is also a public speaker and facilitator, with experience delivering workshops on neurodiversity, disability inclusion, consent and sexual harm, and gender equality.
Sophie has a Bachelor of Arts with a major in Gender Studies from the University of Melbourne, and a post-graduate Law degree from Monash University.
Sophie lives on Wurundjeri land in Melbourne. In her spare time, she enjoys reading, theatre, and baking.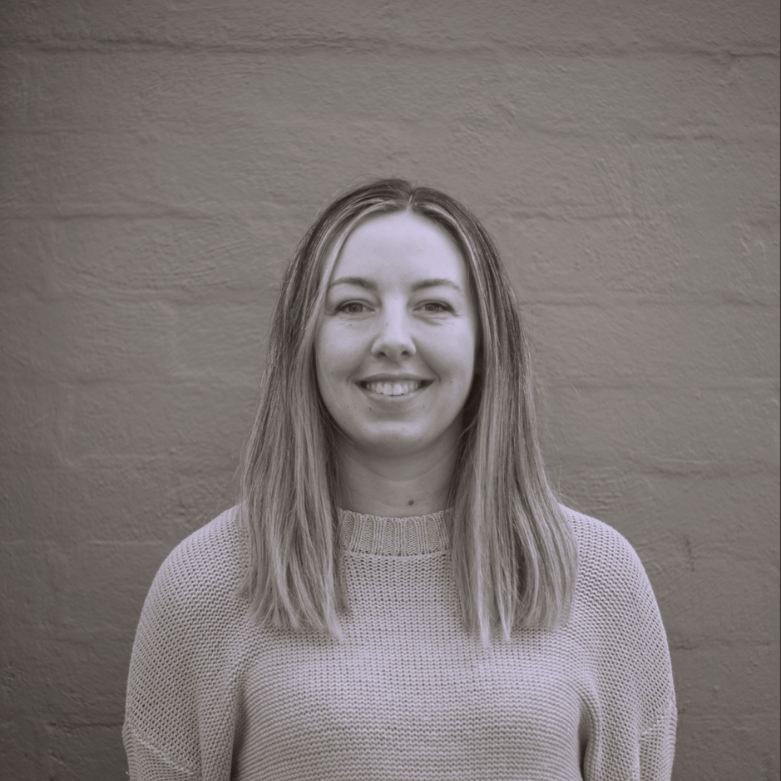 WWDA Director of Media and Communications – Jacinta Carlton
Jacinta (she/her) lives on the lands of the Muwinina people of Nipaluna Country/ Hobart and is a mother of two. She completed a Bachelor of Business (Marketing and Management) at the University of Tasmania (UTAS) and has since developed her skills in digital marketing, graphic design, media, and accessible design. She is passionate about inclusive language and creating simple content.
She loves spending time at the beach, especially with her daughters, seeing her family and friends and doing small projects around her home.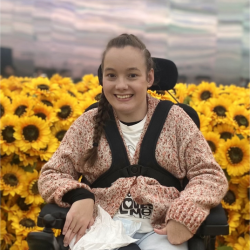 WWDA Youth Development Officer – Claire Bertholli
Claire Bertholli she/her , currently lives on the lands of the Awabakal people in Newcastle. She is a youth worker and disability advocate. She uses her education and practice in sociology and anthropology in tandem with her lived experience of being a wheelchair user with a physical disability to influence social and community change. She has involved herself in many advocacy projects in various disability, intersectional feminist and youth centric NGO's across Australia and internationally.
In her spare time she enjoys getting her wheels dirty on outdoor walks or in her beach wheelchair , enjoying food with friends and family, sharing pop culture recommendations with anyone who will pay attention and being in the thick of it at live music events.
Claire is extremely excited to start her journey as youth development officer, as she has been passionately engaged in many ways WWDA initiatives since 2020/21 and knows what power and resilience can come from providing young people with platforms and opportunities to share valuable parts of themselves.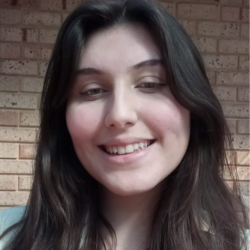 (On leave) WWDA Youth Development Officer – Margherita Dall'Occo-Vaccaro
Margherita is a young disabled woman who lives on Ngunnawal and Ngambri land. She is passionate about intersectionality and youth representation within human rights issues.

She has experience with representing young women at a variety of forums, events and through various organisations, including Women With Disabilities Australia (WWDA) and Children and Young People with Disability Australia (CYDA). She is currently working towards a Degree in Law with a Human Rights Major at the ANU. Margherita also volunteers across a multitude of human rights issues including for the Australian Youth Climate Coalition (AYCC) and does individual consulting on intersectional issues.

In her free time Margherita likes to make art, see her friends and hang out with her black cat, Andrea.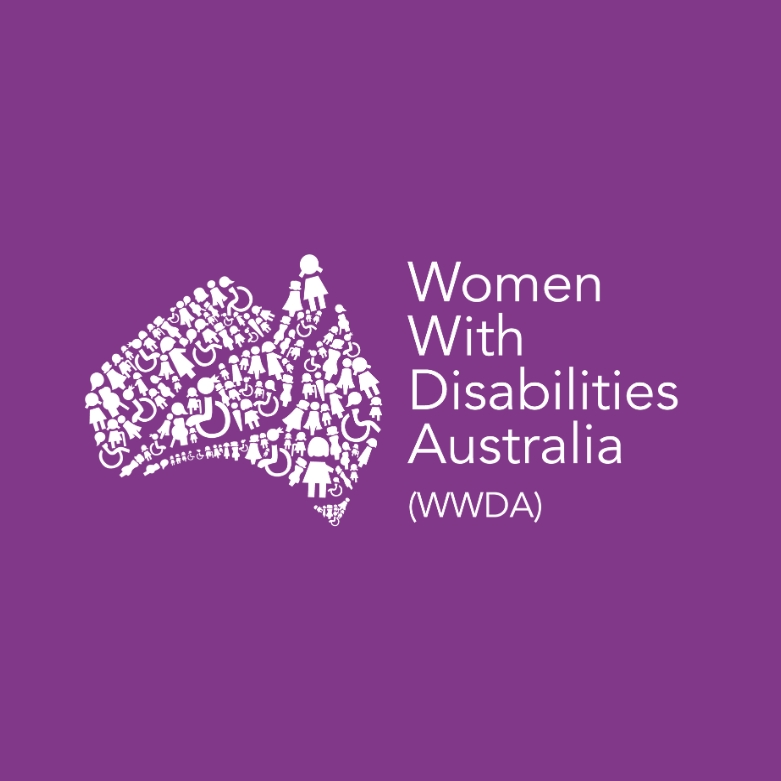 coming soon..
---
WWDA Project: LEAD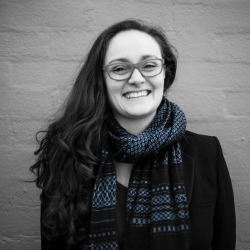 Project Director – Cat Standley
Since 2018, Cat has been working in the health industry as a clinician and health educator. More recently, Cat ventured into the adult sexual health education sector as she is passionate about the sexual and reproductive health rights of all people, with a particular interest in advocating for the sexual and reproductive health rights of people with disabilities and LGBTIQA+ communities and how these communities intersect with one another.
Cat completed her Bachelor of Health Science in 2018 and in 2022 gained her Master of Science in Medicine specialising in Sexual and Reproductive Health from The University of Sydney.
In her spare time, Cat loves spending time with her family, gardening, and reading.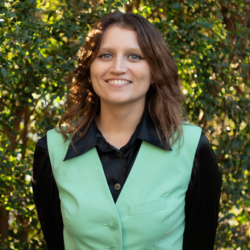 Project Officer – Rhiannon Halling
Rhiannon is a dedicated activist and student committed to creating meaningful change in society. With a strong academic background and a passion for activism, she is on a mission to drive systemic reform and advocate for the rights of marginalized communities.
In 2021, Rhiannon completed her Bachelor of Arts, double majoring in Politics and International Relations, with a minor in Indigenous Studies. Building on her knowledge and expertise, she is currently pursuing a Post Graduate Certificate in Policy and Governance, expected to be completed in 2023.
As a youth activist for Plan International Australia, Rhiannon actively engages in advocacy and awareness campaigns, championing the rights of young women, girls and gender non-conforming people and working towards a more equitable and inclusive society. Residing on Dharawal Country, she also strives to amplify Indigenous voices and promote cultural understanding.
Drawing from personal experiences as a survivor of gender-based violence, a member of the LGBTQIA+ community, and a young disabled woman, Rhiannon combines lived experiences with a burning passion for activism. Through volunteering in the feminist, disability, and Indigenous sectors, she has actively contributed to community initiatives, highlighting the intersectionality of social justice issues and advocating for comprehensive reform.
In addition to their activism, Rhiannon also shares their insights and perspectives through their own socio-political blog. She aims to spark discussions, challenge existing narratives, and inspire others to join the fight for a more just and inclusive world.
When not immersed in her activism and academic pursuits, Rhiannon finds joy in attending live music gigs, sewing and textiles or indulging in reading at home. Her diverse range of interests and experiences fuels her passion for activism and drives her to make a lasting impact on society.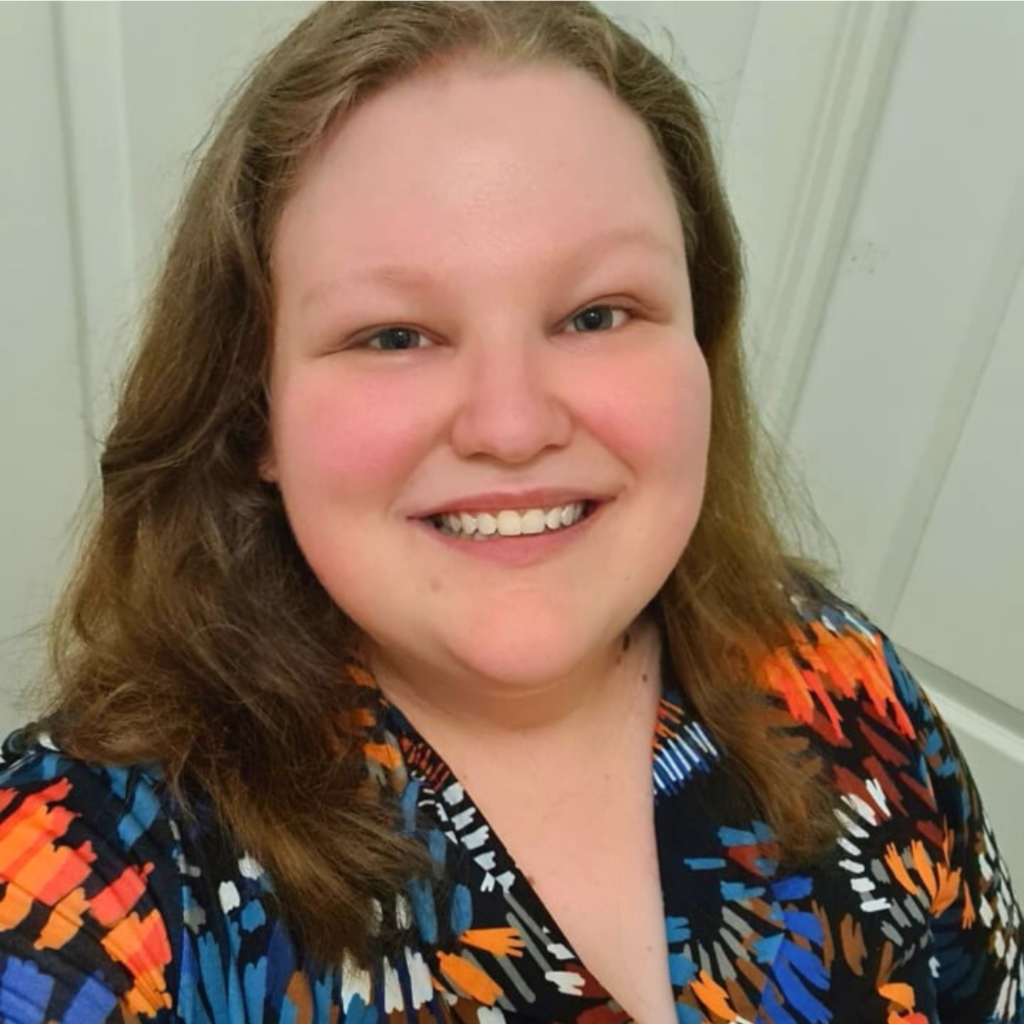 Membership and Communications Officer – Sarah Hamilton
Sarah (she/they) has worked in the media and advocacy fields since 2021.
Growing up on Yuin Country in Nowra NSW, Sarah has always had a desire to support and uplift marginalised communities and provide engaging, accessible and informed resources to rural areas. She is motivated by her lived experiences with disability, queer identity and gender-based violence, and aims to provide space for intersectional voices in all aspects of her activism.
In 2022, Sarah completed a Bachelor of Politics, Philosophy and Economics at the University of Wollongong. She now lives on the unceded land of the Kulin Nations in Naarm (Melbourne), studying a Master of Strategic Communications Management at Monash University. As part of her studies, she is writing a thesis on the social impact of fictionalised trauma narratives. Sarah also holds the position of Brand Officer at She's A Crowd and volunteers as the National Communications Lead at Run For It Australia.
Sarah has a range of keen interests, including political media, digital feminism, history and visual design.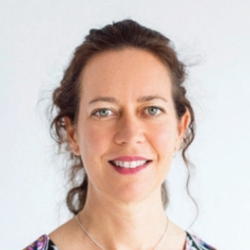 Senior Project Officer – Justine Roberts
Justine Roberts is an experienced manager of community programs in the not-for-profit sector, known for her exceptional skills in community capacity building, program design, delivery, and evaluation. With a deep understanding of the diverse needs and experiences of different communities, Justine has demonstrated an unwavering commitment to fostering inclusivity and breaking down barriers to participation.
Throughout her career, Justine has worked tirelessly to promote women's and children's rights and advocate for equality of opportunity for all. She has worked to improve outcomes for children in care, women escaping Family and Domestic Violence and children and families in disadvantaged communities. Her passion for social justice fuels her drive to create programs that empower marginalized individuals and ensure their voices are heard. Drawing from her personal lived experience as a woman with a disability, Justine is dedicated to improving participation and creating accessible and inclusive workplaces.
Justine's work goes beyond mere professional expertise; it is driven by her genuine desire to make a positive impact and create a better world for future generations. Her dedication to dismantling barriers and striving for a more equitable society resonates in every initiative she undertakes.
As a manager, Justine brings a unique combination of empathy, strategic thinking, and a results-oriented approach to her work. She possesses a deep understanding of the power of community engagement and has successfully designed and implemented programs that foster empowerment and facilitate positive change.
Justine's contributions in the not-for-profit sector have garnered recognition and respect from her peers. Her expertise, passion, and unwavering commitment to her values make her an influential figure in the field of community programs. Justine Roberts is a force for social progress, breaking down barriers, and championing the rights and opportunities of all individuals, regardless of their background, gender, age, ability, or experience.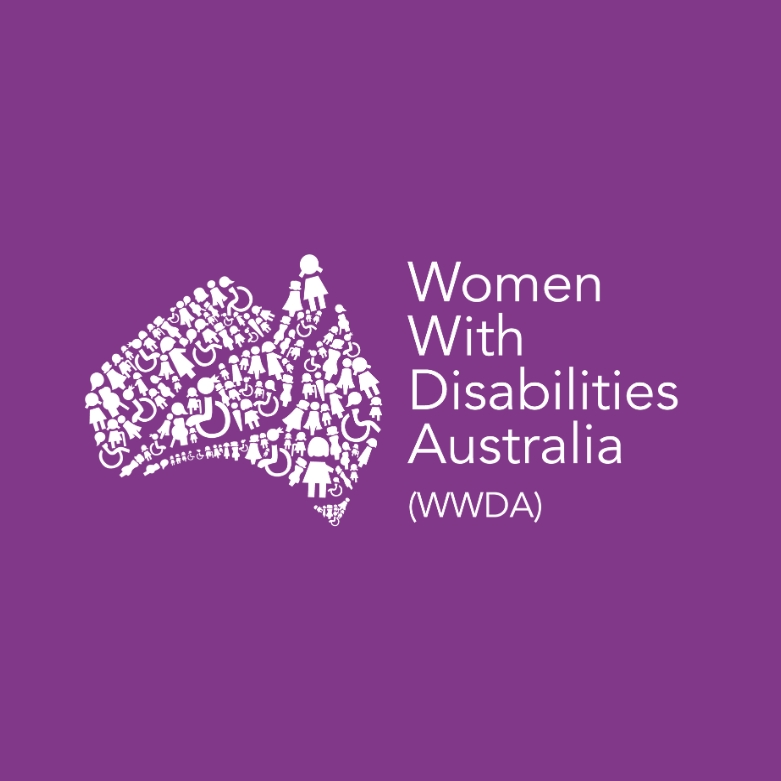 coming soon…
---
WWDA Project: Our Site 2.0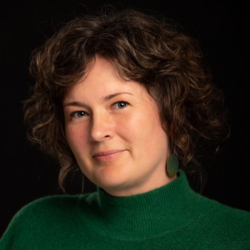 Project Director – Zoe Houstein
Zoe Houstein (she/her) is a passionate advocate for human rights and accessibility, dedicated to creating a world where everyone can enjoy their rights and participate fully in society. With a deep commitment to inclusivity, she has made it her mission to break down barriers and champion the rights of everyone.
Zoe has a keen interest in intersectional feminism after graduating with First Class Honours in Gender Studies at the University of Tasmania. This area of study informed her own lived experience and solidified her foundations in social justice.
Zoe's human rights activism and advocacy work have seen her actively campaign for equal rights and opportunities for all. In her advocacy work, Zoe collaborates with leaders, organisations, key decision-makers, and communities to drive change. Her strategic approach involves collaboration, collectively raising awareness, conducting research, and engaging in constructive dialogue to effect systemic change through programs and projects.
Zoe's commitment to accessibility extends beyond physical spaces. She actively promotes the importance of digital accessibility, advocating for inclusive design practices and web accessibility standards. She works closely with the Our Site team as well as external organisations to ensure that digital platforms and content are accessible to all.
Zoe works collaboratively to develop projects and initiatives that promote empowerment, self-advocacy, and equal access to resources and opportunities.
Zoe's advocacy for human rights and accessibility is driven by her own creativity as well as elevating the artistic talents of those she works with. She is always looking at ways to incorporate various artistic mediums, such as photography, storytelling, and multimedia projects, to raise awareness, and challenge perceptions.
As an advocate for human rights and accessibility, Zoe remains committed to continuous learning and growth. She stays informed about emerging best practices and advancements in accessibility technology, to ensure that her advocacy efforts are effective and impactful.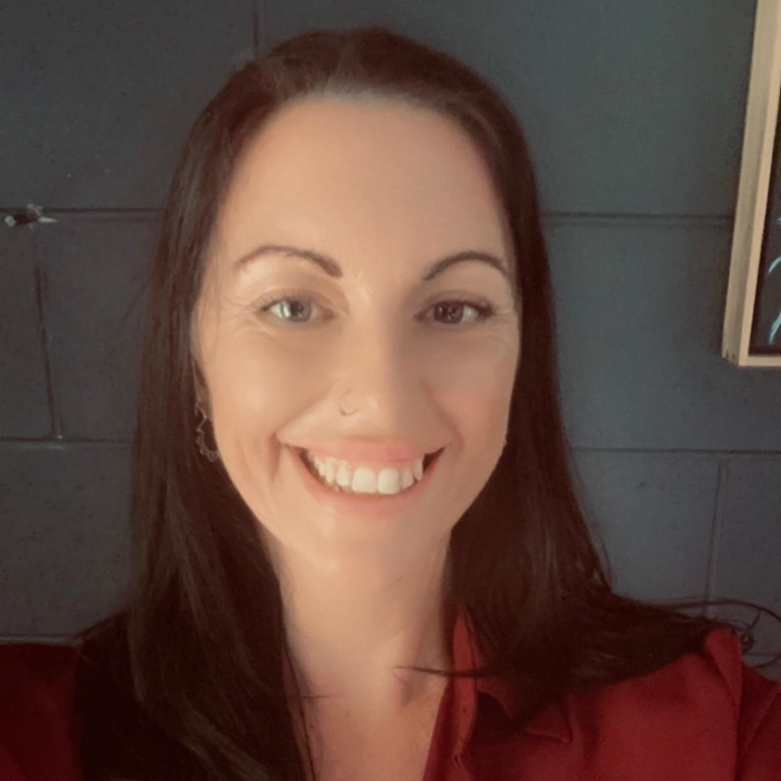 Senior Project Officer – Sarah Smallman
Sarah Smallman (she/her) is an advocate for social justice, an intersectional feminist, and a strong supporter of inclusive standards and policies. Her passion lies in addressing gender-based violence and working towards creating a society where all individuals can live free from harm and discrimination. Sarah holds a Bachelor of Applied Social Studies and is currently studying to become a registered psychologist.
As an intersectional feminist, Sarah believes in the importance of recognising and addressing the multiple and intersecting forms of oppression that individuals may face based on their gender, race, class, sexuality, disability, and other social identities. She strives to foster an inclusive and equitable environment that uplifts marginalised voices and promotes intersectional understanding.
One of Sarah's core focuses is advocating for comprehensive resources, standards, and policies that support gender equality and empowerment. She believes that robust standards and policies are essential for challenging existing power structures, dismantling systemic inequalities, and promoting the rights and well-being of all individuals, regardless of their gender or background. By actively participating in discussions and engaging with various stakeholders, Sarah aims to contribute to the development and implementation of effective resources and strategies that address gender-based discrimination and violence.
Sarah's specific interest in gender violence stems from a deep commitment to ending all forms of violence and abuse perpetrated against individuals based on their gender. She is dedicated to raising awareness about gender violence, supporting survivors, and challenging the social norms and attitudes that perpetuate such violence. By engaging in research, education, and advocacy, Sarah aims to foster a society that not only responds effectively to gender violence but also prevents it from occurring in the first place.
Through her work Sarah hopes to contribute to the ongoing efforts towards a more equitable and just world where gender equality is realised, intersectional voices are amplified, and all individuals can thrive without fear of violence or discrimination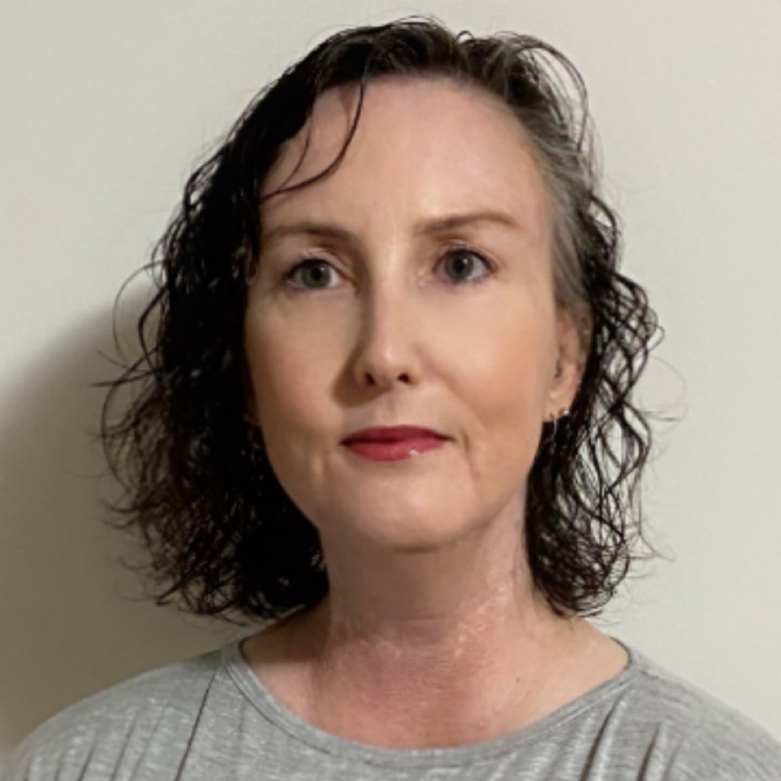 Content and Communications Officer – Erica Smith
Erica (she/her) is a long-time tech nerd with a particular interest in social media. She has worked across all media – print, radio, and television – and discovered that advertising principles could be used for communication and advocacy.
In 2019 Erica completed a Bachelor of Arts in Internet Communication at Curtin University with a focus on marketing and web design. This led to her first role with a not-for-profit organisation in the disability sector. Despite her lived experience, the role showed Erica the exclusion and barriers faced by people with disability and created a passion for accessibility – especially digital accessibility.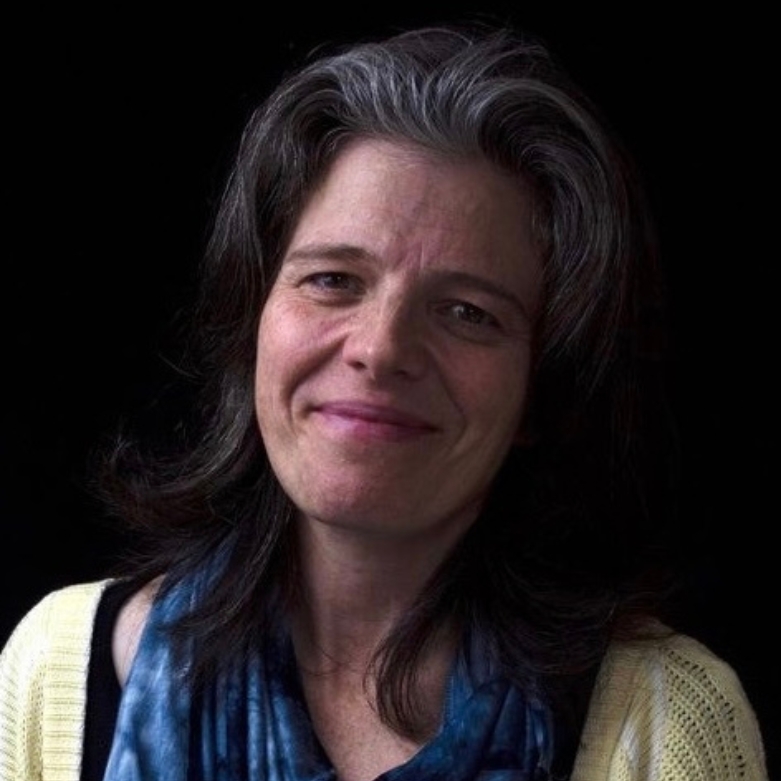 Project Officer – Justyna Kiczor
Justyna (she/her) is an accomplished professional with extensive experience gained working in a variety of sectors, including digital advertising, travel, and the arts. She has been involved in the delivery of many business improvement projects, event organisation, and content development.
With a Bachelor of Journalism from RMIT University, as well as a Diploma of Acting from National Theatre Drama School, she has a passion and enthusiasm for making a meaningful, positive impact on the world through building community, individuals sharing their stories, and human rights for all.
Born in Poland, she comes from a culturally and linguistically diverse background and has lived experience of disability. Justyna's professional journey has been shaped by her personal experiences, which have fuelled her drive to create positive change as well as commitment to inclusivity and empowerment.
Outside of her professional endeavours, Justyna enjoys engaging in activities that promote personal growth and self-care. She enjoys spending time in nature, as well as all different types of music and dancing. She is a social extrovert who values cultivating meaningful relationships with others.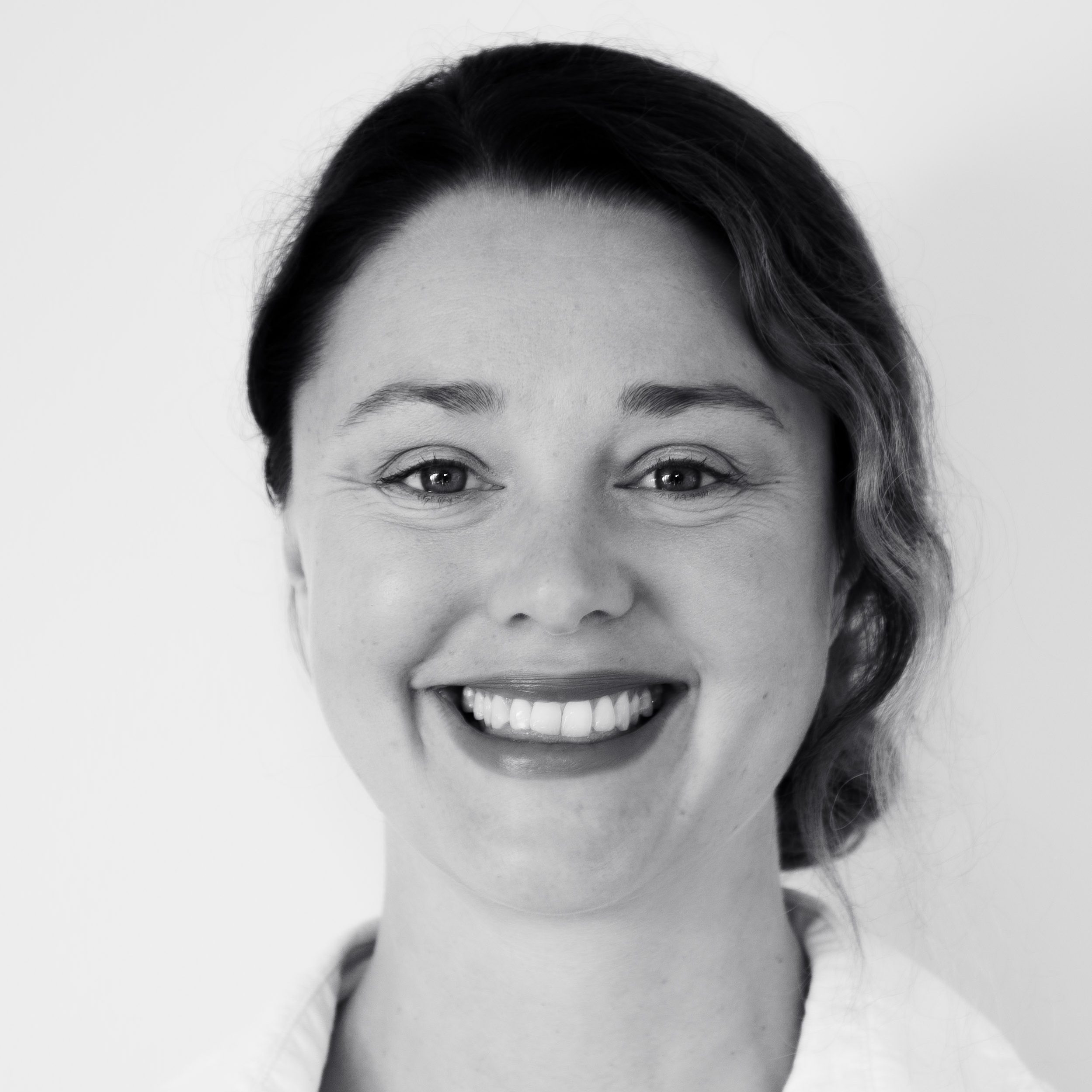 Project Officer – Alex Kline
Alex (she/her) has extensive experience working in the not-for-profit sector as an advocate for human rights and environmental justice. She is a skilled project coordinator with experience in community organising, customer relations management databases, website design, and digital content creation.
Alex's academic achievements include graduating with first class honours in Psychology from the University of Melbourne. She has published research on the effect of adverse life experiences and stress on brain development in adolescence.
She is a member of the Institute for Public Participation (IAP2) Australasia, and has completed training in best-practice co-design within the disability support sector.
Alex has a keen interest in women's rights and inclusive community engagement practices. She champions solutions that prioritise the voices of marginalised communities and is committed to creating a more equitable and just society for all.
If you would like to get in contact with someone at WWDA please visit the Contact Us page.